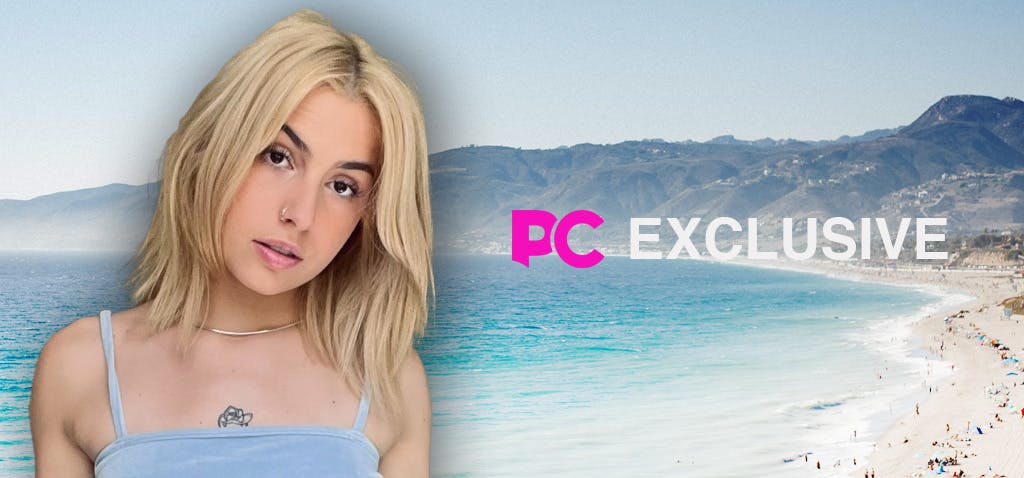 As soon as I joined the adult industry back in May, I was flooded with opinions and advice. And I swear … most of it revolved around anal sex.
When are you going to do your first anal?
You should wait a least a year
Eventually, you'll get shot out and HAVE to do anal
To win awards you need to do anal
Once you start doing anal, that's all you'll get booked for
I appreciated the feedback—but honestly, I didn't listen to any of it.
In my mind, I was never going to have anal sex. On or off camera. No chance. No way.
I wasn't even going to consider it.
Even though I'd been sexually active before I started porn, I was never interested in anal sex—or, for that matter, anything related to anal. I'd had multiple guys try to put their thumbs in my ass during sex, and I never liked it. I'd slap their hands and way and wouldn't let it happen. It wasn't necessarily uncomfortable. I just didn't like the feeling. I don't know if it was overwhelming or what. But it wasn't for me. Maybe because there wasn't much lube and I didn't understand how it all worked.
Back then I didn't even know what a butt plug was, or that people used them before they had anal sex. I didn't know that you had to stretch your ass out to the size of whatever you were going to put in there. I just thought when you had anal sex you simply stuck a dick in your ass and hoped for the best.
After my first month in the industry, my mindset began to change. Things started going south with the agency that was representing me so I decided to leave. A few days later I was in the living room of Mark Spiegler, the top agent in all of porn. We talked for a while and I guess I made a good impression, because he offered me a spot on the roster.
A Spiegler Girl? Me?
Spiegs is super-selective when it comes to adding talent, and taking someone so new, less than two months into the industry … it was almost unheard of. Along with being thankful, I was also euphoric.
Before I left that day, Spiegs and I talked about anal. He told me it was something I was going to need to be able to do. Hearing it from him … it hit different. I listened this time. I was more open-minded. I understood where he was coming from.
He wasn't like, 'You have to do it right now!' It was like, 'There is going to come a time where you're probably going to have to pull that card to take your career to the next level. Yes, you can go somewhat far by just doing boy-girl stuff, basic stuff. But if you want to grow into a mainstream, high-level porn star, you need to be able to do everything, and that includes anal.'
Spiegler wants girls who have the potential to be the best. I took it as him seeing potential in me. He said he once had a girl who was hesitant to try it, but she ended up loving it. I left that day hoping the same thing would happen to me.
Now that I'd decided to do anal, I was like, 'OK, what's going to be the best plan of action?' I certainly didn't want to rush into it, but I didn't feel like I needed to wait two or three years, like so many performers had suggested.
I spent the summer and fall getting a feel for the industry. Even though I wasn't doing anal, I didn't hold back on other stuff. Hell, one of my very first scenes was a gangbang! I did a blowbang, too, and all sorts of group scenes and threesomes. I also shot some hot girl-girl scenes—I wasn't too experienced with women before porn—and worked with some of the top trans performers in the business like Emma Rose, Jade Venus and Tori Easton.
Still, anal was always in the back of my mind. I was just waiting for the right time. Every few weeks or so, I'd pull out my toys to try to train my ass to open up more and more.
One thing I learned is that I don't like to use dildos when I'm stretching. My favorite toy is a butt plug that's thicker around the base. A lot of them are smaller around the base. I don't like that because it doesn't help you to open up your ass and keep it open. I also have this baby, dinky-like toy with all of these balls on it, and the balls gradually get bigger. Again, I like stuff that has a small end with a thicker base, so that it that your ass gradually opens more and more. A lot of people use dilators, which were recommend to me. I got a set of dilators but I didn't prefer them for stretching. If it's not a cone shape, I feel like it's not that great for stretching gradually, without ripping.
By January I was ready for my first anal. I decided I wanted it to be for my OnlyFans platform. I viewed it as a gift to the people who have supported me the most. It was going to my way of showing appreciation to them.
The video hasn't been released yet, so I won't name the scene partner. But let's just say it's a high-level male talent—and I hired one of the top directors in the industry to shoot it. This was literally going to be my very first time with a dick in my ass, so I wanted to work with the best!
The scene was shot in early February, and I have to say, I didn't really stretch much beforehand. I didn't super-prepare. I only stretched the day before. The night before the scene I didn't eat anything after 7 p.m. And I scheduled a late call time the next day, so I'd have plenty of time to clean out. That made everything a lot easier and less stressful for my first time, because I was in charge of everything. That was my trial run.
Not long after the scene started, the moment of truth came. I had a dick in my ass for the first time ever!
Finally!
I must say, it was overwhelming. But it felt good!
So good, in fact, that I came every few seconds. I was so out of breath. I actually stopped the scene midway through and ate a frickin' ham and cheese croissant because I needed the energy to finish the scene. I'm very sensitive vaginally, but I'm even more sensitive anally. It's just a different feeling.
The thing that took me by surprise the most wasn't the orgasms that come from simply having something in your ass; it was the different in feeling of having an actual dick in your ass instead of a toy. Vaginas are very warm, and you and can feel the warmth of a dick when it goes into your vagina. But asses are even more sensitive to that, because it's not used to penetration. You can really feel the difference between a toy and a warm, fleshy penis. It's a lot better. If I have a thick dildo that's the same size of the guy's dick that I'm about to work with … it would probably be harder to put the dildo in my ass. The dick "gives" more than the toy will. Silicone is only going to squeeze so much.
The scene wrapped without any complications. I can't wait for it to be released. It chronicles the true 'first anal' experience. There is no acting. All of the reactions are very genuine. Those are things I wanted to capture for my fans on OnlyFans. You're not going to get that in a studio scene.
Not that I wasn't excited about shooting for studios. As soon as I'd conquered my first anal encounter, I couldn't wait to try it again. For the next few weeks, whenever I was booked for a normal shoot, I made sure to let everyone on set know that I was now available for anal scenes.
Maestro Claudio with BAM! Visions immediately showed interest. He called Spiegler to book my first anal scene (for a studio) and everything was scheduled for Monday, March 6. But then things changed.
I was at a music festival on Saturday night (March 4) and I got call saying the shooting had been moved up to Sunday afternoon because of a scheduling issue that caused a change in male talent. My new scene partner, I was told, would be Ramon Nomar. Ramon would already be on set that morning to shoot another scene, so he could double up and work with me in the afternoon.
I was all for it.
I still enjoyed the music festival that night, but I stopped eating almost immediately after getting the phone call.
The next morning I woke up excited—but also super nervous. Ramon's dick is a lot thicker than the one I'd taken a few weeks earlier. I don't like to stretch days and days ahead of time, because then I'll get sore. I just like to stretch the morning of the scene. That day I was using some of my bigger toys to try to open up, but I was having trouble. As I left my apartment and drove to set, I couldn't escape the thought of, 'Man, he's going to rip my ass today.'
From the moment I arrived at set, which was at Claudio's house, everyone went out of their way to make me feel comfortable. Claudio's wife was there and she was very nice. She got me set up with makeup and sat in the room and talked with me for awhile. Everyone was saying, 'You're going to do so good. It's going to be amazing. You have amazing energy.' They were all happy and upbeat. I don't think anyone even knew I was nervous, but they were making it easy for me to feel at ease.
While Ramon was shooting his first scene, I went into a back room to relax and prepare. When I'm stretching I prefer to lay on my side. It's easier for me to reach everything. It's an easier position to relax in, and you need to be relaxed. People talk a lot about lube, and that certainly helps. But the bigger thing is this: You have to WANT something to go into that hole or it's not going to happen. If you're not turned on, it's not going to open up. I've tried to stretch when I'm not really horny and I rip my ass in the first three seconds. But if I'm into something, I'll shove my whole fist in my ass. That's actually what I did that afternoon on set. I could hear Ramon out there shooting his other scene, and it was getting me worked up.
I was ready.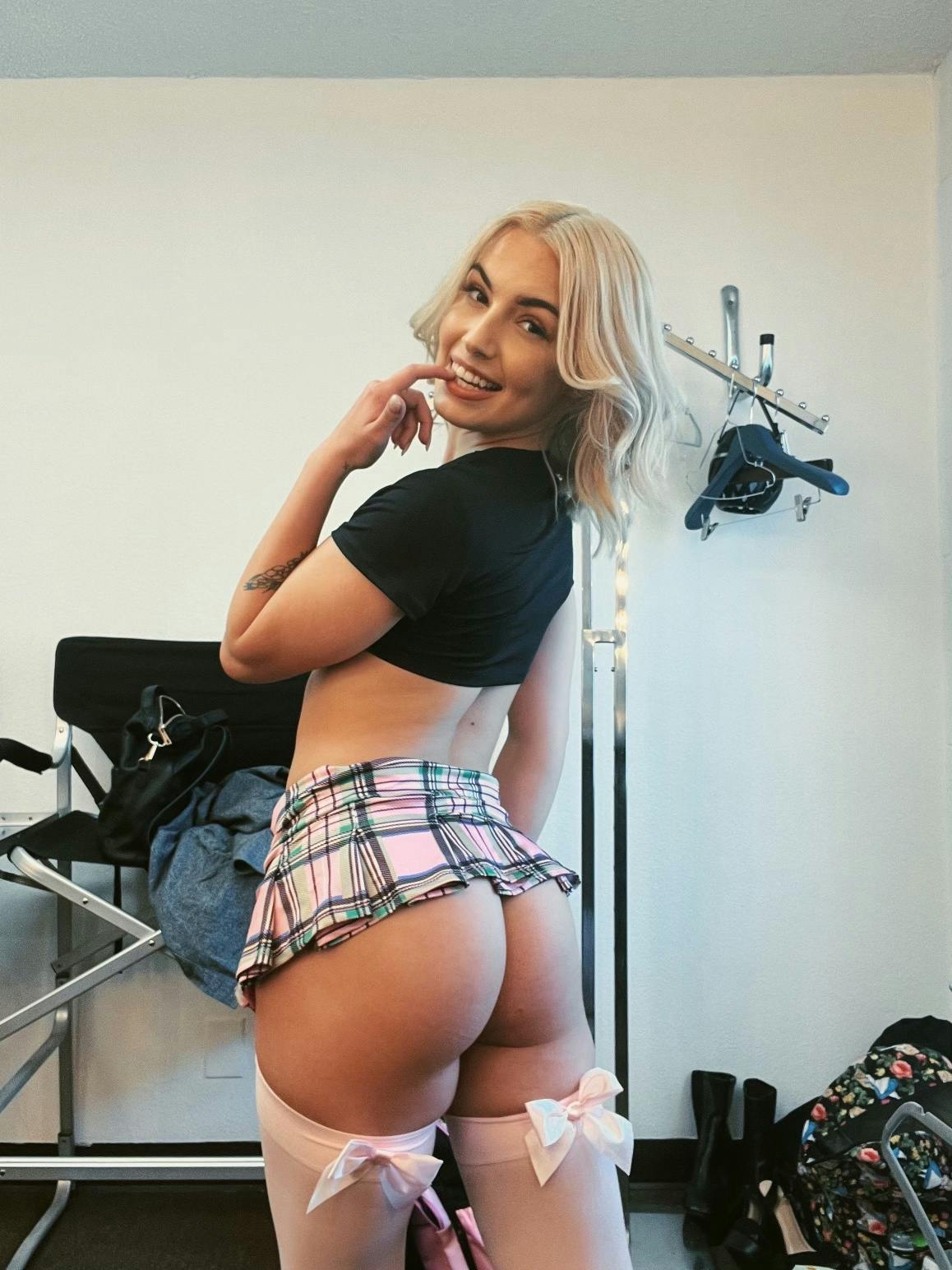 Ramon was amazing. I hadn't worked with him before, so he made it a point to come over and introduce himself and talk. I feel lucky to have had Ramon as my talent for such a big scene. For one thing, his dick is uncircumcised, which makes it easier for anal. With the friction, you need less lube, because the skin just kind of moves. I was nervous he and he could tell. I was trying to stretch my ass, and he came over and said, 'It's OK. You're good. Just relax and remember to breath. You're going to do great.'
We opened with vaginal to start the scene, just so both of us could get going and get a feel for one another. Then they called for a "cut" so I could make sure Ramon's dick could go in my ass. It took a little time, but there was a moment when it just popped right open and I thought, 'OK, here we go!'
We got back into position and shot the rest, going back and forth from vaginal to anal. Cowgirl, spooning, doggy, all in different variations … it was non-stop sex. I remember someone yelling, 'All right girl, you're doing great. You've only got 20 minutes to go!'
My only issue was fatigue. I'm known for my high energy in my scenes and how upbeat I am. But by that point I hadn't eaten in almost 24 hours. When it came time to shoot, I was so dead. I felt lifeless during pre-scene the interviews and also during the blowjob. I don't know how those top anal stars can keep their energy up and go super hardcore.
Still, everyone told me I did an incredible job performance-wise, even though it was very off from what I'm used to.
Once shooting wrapped and I walked off set, It was like riding a wave. I did it! Everything I'd been thinking about all day and the night before—along with the stress—was over. And I'd done a good job. People were congratulating me, telling me I was amazing and great, and that the scene was going to do really well. It made me feel good. I definitely had an extra skip in my step as I walked to my car.
I got light-headed on my drive home because I was so hungry. I picked through some leftovers in my refrigerator that night. As much as I wanted to gorge, I knew my stomach didn't have anything in it, so I wasn't going to eat a full meal. I wasn't going to waste my money on some huge celebratory dinner that I'd only be able to have two bites of before I got full.
I waited until the next day to replenish my calories. McDonald's for breakfast, Chick-Fil-A for lunch, snacks around the house … all the food I shouldn't eat, but fuck it, I needed it.
I feel like this is the start of a new era for me. It's only been a year now and I've shot 100 scenes. That's right, the scene with Ramon put me into triple digits. I didn't plan it that way, but still, how awesome is that? I feel like this year I really want to focus on adding more variety to my performances. I want to work with bigger companies and do things that are a little more meaningful, rather than just your typical gonzo scene.
As far as anal goes, I'm totally down to do a lot more. After our shoot Ramon even said, 'We need to work together again! You actually enjoy anal!' And he was right. I'm just like that former porn star that Spiegler mentioned when we first met back in May: I was scared to do anal, but ended up loving it.
Who knows? It might even become my thing.
I'm already talking to Mark about setting up a DP. Not quite yet, though, because I want to let the anal wave ride for a moment. But I want to do a DP before the end of the year. I don't feel like I need to wait for certain things. It's all about when I want to do something, when I'm ready to pull that card.
I'm just trying to life my life and enjoy it. To me, it wouldn't matter if there was no social media. I love being able to say that I have a strong fan base. But I'm just doing this because I enjoy it. It doesn't really matter to me about waiting for a bigger offer from some hotshot company. I'm just doing the things that I want and having the experiences that make me happy. Most of this is for me.
Everyone else is just watching.