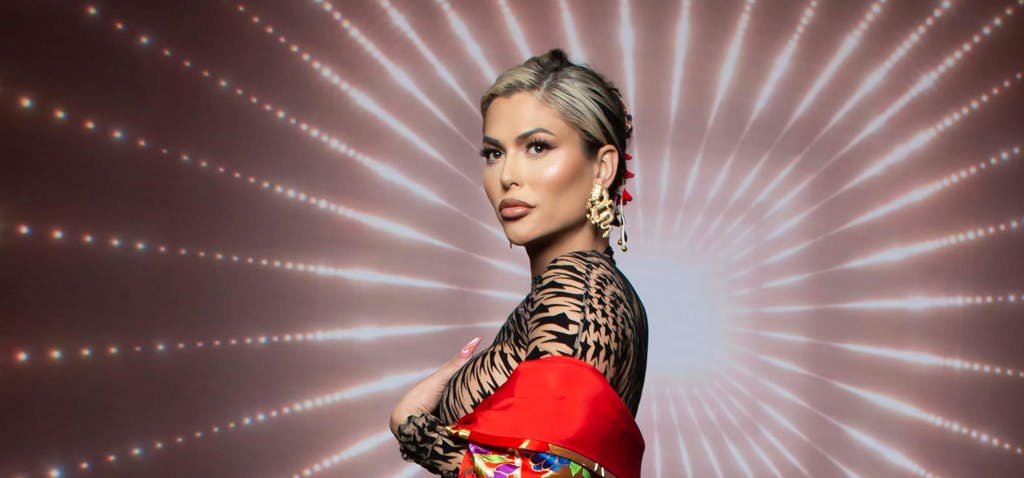 For a list of all TEAs Nominees click here.
HOLLYWOOD, Calif. — Domino Presley walked plenty of red carpets during her decade-long reign as one of the top trans performers in porn.
But the one outside Club Cobra stands out the most.
"There were only three or four photographers there," Presley says with a laugh. "I told them, 'Quit calling this a red carpet. It's a red rug.'"
That was back in 2010 at the Trans Erotica Awards in North Hollywood. Only in its second year, the show was operating on a shoestring budget and drew a small, intimate crowd. And instead of the TEAs, the event was called—cringe—The Tranny Awards.
"When it says that on the trophy, it's not something you're proud of," Presley said. "They were behind the times."
Maybe in terms of execution—but certainly not intention.
"Absolutely," Presley says. "Their hearts have always been in the right place. No one has ever questioned that."
Especially not now.
Fourteen years after the inaugural show, The Trans Erotica Awards—the event was re-branded in 2014—is now one of the most-anticipated nights in the adult industry. Instead of scrambling until the last minute to secure funding, the TEAs are now sponsored by elite, multi-million-dollar companies such as PornHub and Chaturbate.
Approximately 500 people flocked to the glitzy Avalon nightclub for the 2022 show, and this year's festivities promise to be even bigger, with Sunday's black-tie affair at Avalon expected to draw virtually every big name in the trans community along with other luminaries from across the industry.
"The event has extended its reach from previous years," says show producer Kristel Penn of Grooby Productions. "There's been an extending of the hand across the aisle, or whatever the saying is, where other parts of our industry want to come and support us.
"As social awareness and social acceptability of our community has grown, so has our event."
Trans icons Foxxy and Natassia Dreams will conduct interviews Sunday on the red carpet—it's lengthy now, Domino—with Presley serving as the on-stage "Mistress of Ceremonies" for the fifth straight year.
Presley tells PornCrush that hosting the TEAs is one of her "favorite jobs ever."
"It actually might be my favorite job ever," she says. "I used to host drag shows and do drag performances, so I already came in with a background of knowing how to own a crowd."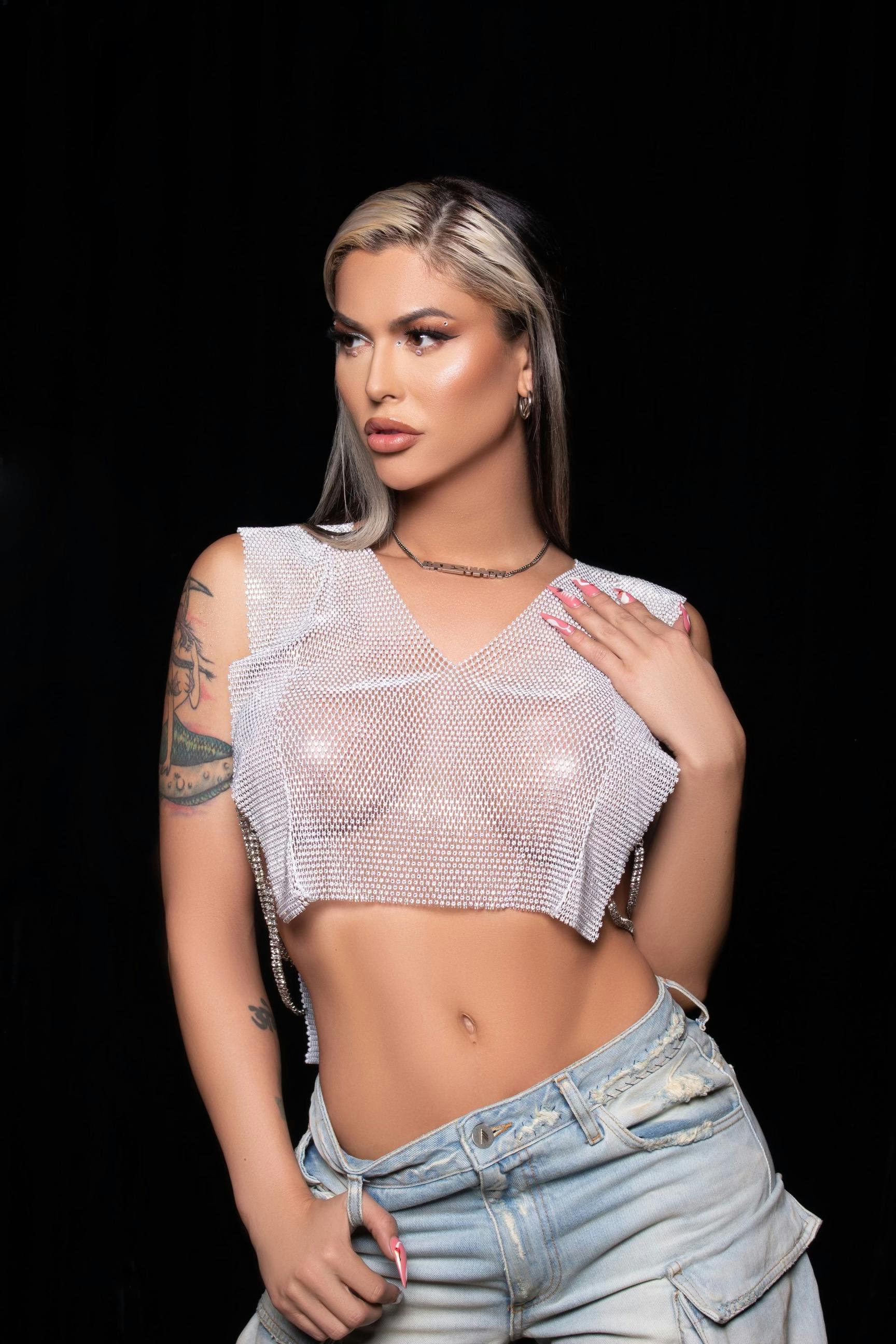 Presley says she landed her recurring gig years ago while presenting an award on stage. Earlier in the evening she'd become irritated that audience members were talking during performers' acceptance speeches.
"People were treating the show like a party and weren't paying attention to anyone," Presley says. "So I got the microphone and said, 'Can you guys just shut the fuck up and listen to these people when they're accepting their awards!'
"I think they liked that, because afterward, they told me they wanted me to be in charge."
"They" would be Steven Grooby and Penn, the catalysts behind the show since its inception in 2009. Grooby is an industry pioneer who runs Grooby Productions. He's easily one of the industry's most-respected figures when it comes to trans content. Penn is the Creative and Editorial Director at Grooby who serves as the TEAs producer, point person, and problem solver.
Along with honoring the very best in trans porn, the TEAs hold a special place in the hearts of performers for other reasons.
"It's more than an awards show," Presley says. "For us it's like a prom or a family reunion. At a lot of the other award shows, we're an ornament, an afterthought. The TEAs are the only show that specifically celebrates trans performers."
Presley's musical group, The Gurls, will perform their new single "Tell Me" to kick off Sunday's show. The Gurls went to Europe last year and played a concert in Trafalgar Square and then went to London for a show in front of 40,000 fans.
Surging trans performer Gracie Jane is also in a band called "Jane's World" that will perform Sunday, enhancing the TEA Show's entertainment factor like never before.
One reason for the growth of the show is the increasing popularity of trans porn. With traffic and subscriptions continuing to elevate, more and more studios such as Adult Time, Evil Angel, Mile High, and Brazzers are pouring money into trans content. The surge has turned recent stars such as Aubrey Kate, Natalie Mars, Casey Kisses, and Emma Rose into nationally-recognized celebrities with six-figure incomes.
There has also been an increase in cisgender male and female performers who are not just willing to shoot with trans performers, but seemingly eager to do so.
Presley, who entered the industry in 2010, has mixed feelings about the change in perception when it comes to trans porn.
"A lot of people are trying really hard to look like allies," she says, "but very few people are actually doing the work to be allies. A lot of it is bullshit and just for show. I remember when we weren't allowed to walk red carpets or go onto the stage.
"It's interesting now to see all these people realizing, 'Oh, you can make me a bunch of money, so why don't you come over here and I'll pretend like I didn't call you a faggot all those years.'
"I'll forgive, but I won't forget."