Let's squelch the scuttlebutt.
Let's nuke the narrative, revoke the rumor and invalidate the innuendo.
Jill Kassidy did not have a boyfriend.
That was the assumption in December of 2020, when Kassidy—the sweet lil' Texan with the picturesque posterior—announced she was finished shooting scenes with male talent.
While they may have wished her well on Twitter, you can bet some of Kassidy's most ardent fans were hurling tubes of AstroGlide across the room in frustration, despondent that Kassidy was in a committed relationship and could no longer provide them with fresh BG content.
"Couldn't have been further from the truth," Kassidy tells PornCrush. "It was just different after COVID. I had a lot of anxiety going to set. I wasn't in the right headspace."
More than two years later, the holdout is over.
Kassidy—who was "celibate from dick" for all of 2022—tweeted over the weekend that she's resuming boy-girl content shoots. She's already filmed two scenes (including one with Mike Adriano) and has a full slate of work lined up for April.
"I'm ready to start fucking again," Kassidy says. "It felt like the right time. I'd been missing it for a while.
"After AVN I really started thinking about (returning). I saw a lot of people I've missed and there is a lot of new talent I want to work with. I've been seeing a lot on Twitter that made me miss shooting boy-girl."
Prior to COVID Kassidy was one of the most popular and in-demand performers in porn. The Dallas-born blonde tallied 456 scene credits between 2016—when she made her debut at age 18—and 2020.
Kassidy captured AVN's prestigious Best New Starlet award in January of 2018, a title that enhanced her reputation even more.
"When I'd walk on set, who expected me to have this crazy personality," Kassidy, 26, says. "They didn't know who I was, but they knew I had that (Best New Starlet) title. They thought I'd be a really crazy performer.
"But I wasn't super hardcore and I'm pretty shy, so they'd be disappointed by personality. If you win an award, they assume you're a crazy performer instead of a regular vanilla-scenes-girl."
"Vanilla" probably isn't the best word to describe Kassidy, whose submissive nature is a hit with fans and critics who are aroused by that type of style. Kassidy received multiple AVN nominations in 2018 for her performance in Adult Time's "Half His Age: A Teenage Tragedy," a movie that still generates buzz five years later.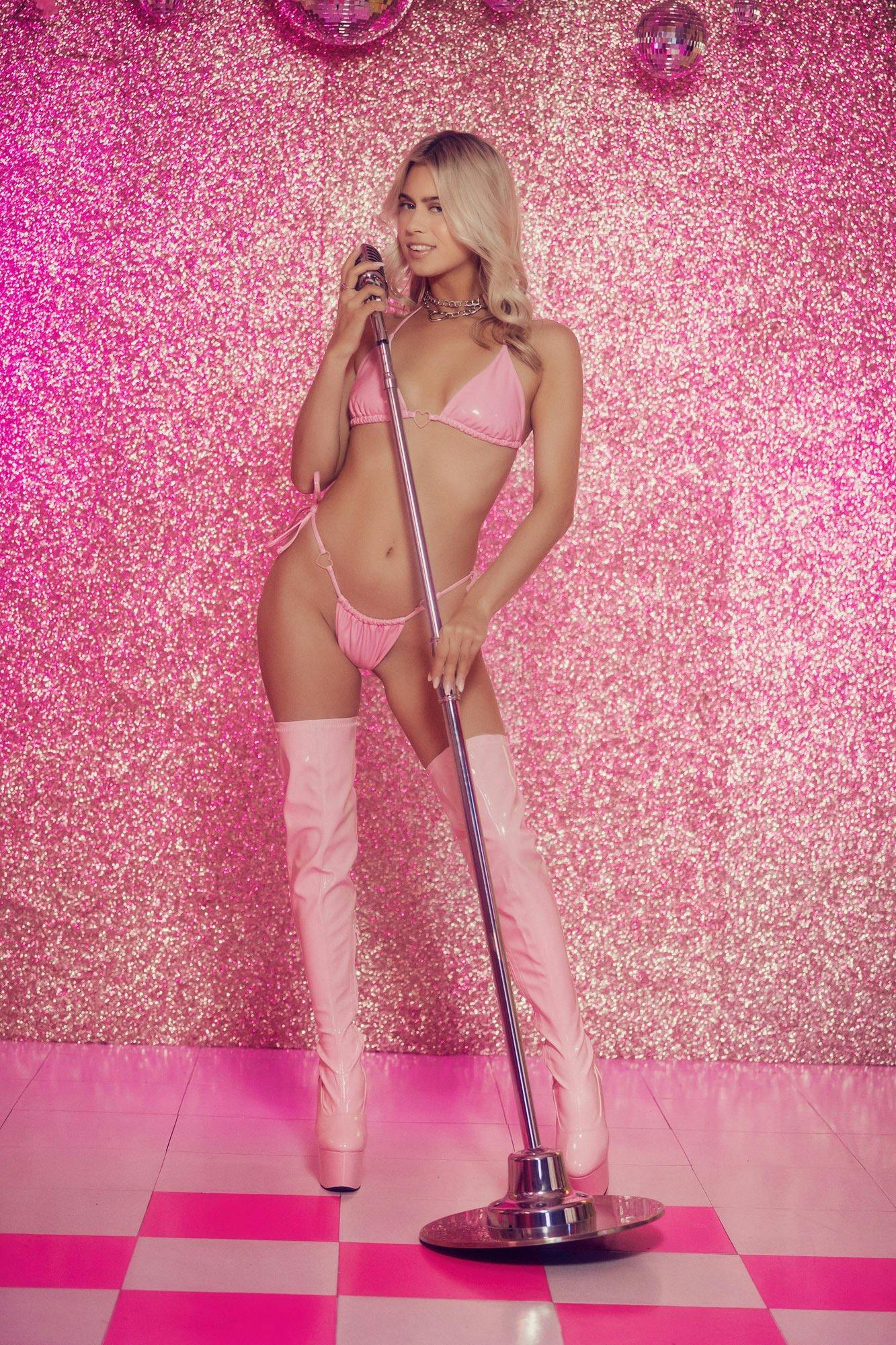 Kassidy's versatility also made an impression, as she was nominated in eight different AVN categories in 2019. Boy-Girl, Girl-Girl, VR, Groups, Threesome … pretty much everything except anal-themed scenes. She was also a finalist for Female Performer of the Year.
"I definitely needed a break," Kassidy says."I'd been shooting non-stop from the time I was 20 until I was 24. When COVID happened, I was like, 'This is really nice. I can sit at home and do my own thing (on OnlyFans).' But then I got kind of bored with that."
Kassidy turned her attention to Girl-Girl content and took on a steady—but not crazy—workload in 2021 and 2022. And in 2023, she's already appeared in scorching scenes for Slayed with A-list talent Vanna Bardot and Emma Hix.
Still, until now, even in her personal life, Kassidy has refrained from engaging in sex in males.
"I was frustrated with relationships," Kassidy says, "and also, I've never gone without sex since I was 15, so I wanted to see what it was like. At first it was really hard, but I had a lot of self-control, so it felt really good. It felt kind of empowering."
Eventually, though, Kassidy rediscovered her urge for a male's touch.
"But I didn't want to just fuck random people or have hookups," she said. "So I felt like I should just get back to shooting."
Kassidy says she's looking forward to re-connecting with performers she's worked with in the past and is also eager to shoot with new talent such as rising star Maximo Garcia. Kassidy plans to be more selective as she moves forward with her career. She says she only wants to shoot with elite studios and talent.
"I'm older now," she says. "My brain wasn't fully developed a few years ago. I wasn't (26) yet. I'm a lot more mature and laid back. When you're younger, everything is so crazy. When you're younger, you feel like you're more lost."
Now more than ever, Kassidy has direction. Her future is in her hands—and not those of her (imaginary) boyfriend.
Kassidy laughs.
"People probably think we broke up."