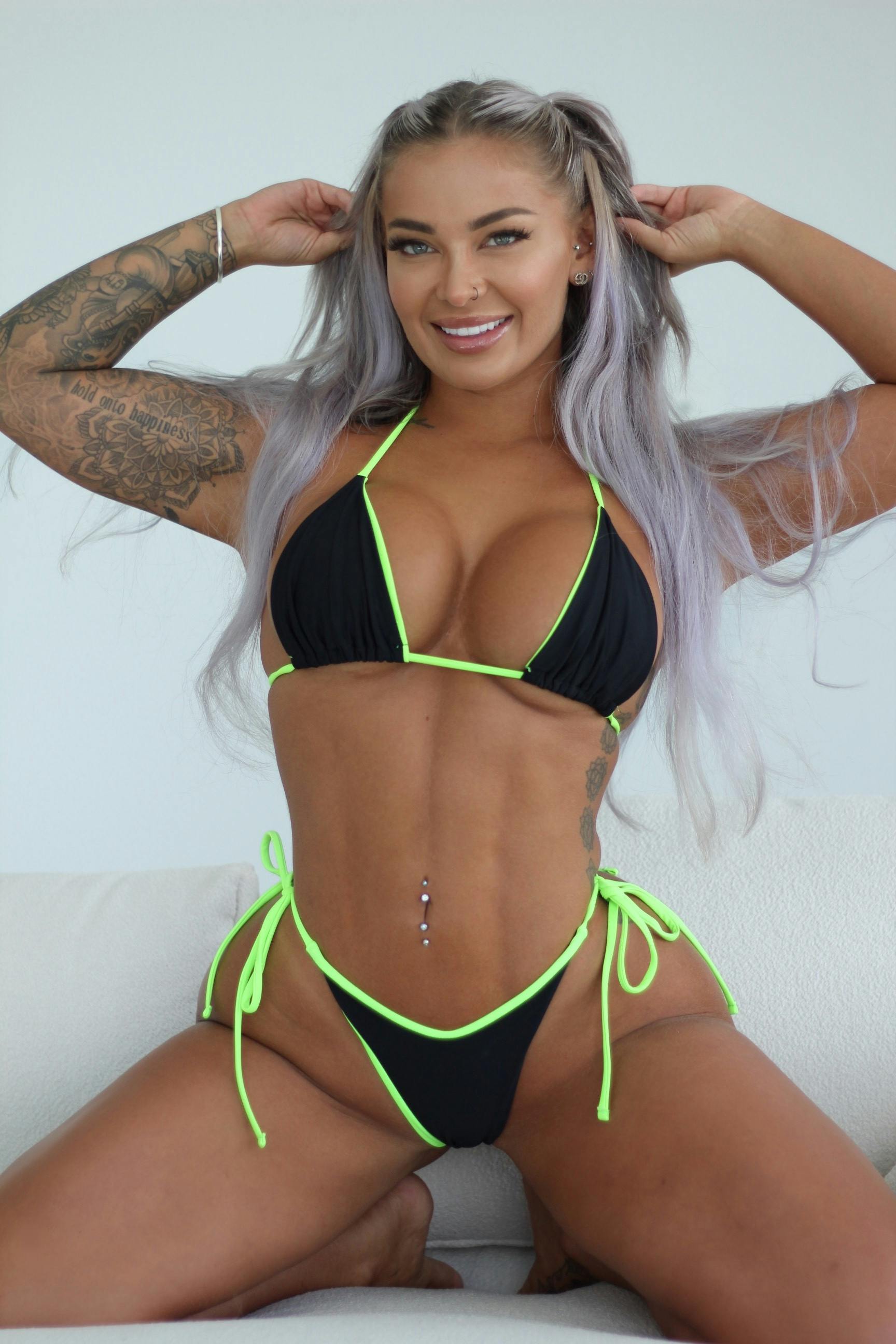 When Hayley Davies arrived in the United States for a "quick vacation" in July, her plan was to shoot a few OnlyFans collabs, get a taste of American culture and then head back to her native Australia.
Three months later, Davies is still here—and she has no plans to return to her homeland anytime soon.
Why would she?
More than any newcomer in the past few months, Davies, as they say, is blowing up.
Her list of high-profile collab partners—Jason Luv, Johnny Sins, Kieran Lee and Manuel Ferrara, to name a few—has helped her ascend to the top 0.1 percent of OnlyFans creators. Perhaps more impressive is that, just 13 weeks after opening her Instagram account, Davies has amassed nearly 280,000 followers.
Davies' popularity and hard work have captured the attention of some of the industry's most prominent figures. That includes Mark Spiegler, who confirmed Monday that the 24-year-old has been added to his agency's roster.
"She's very professional, very driven," Spiegler tells PornCrush. "Like I always say, 'A hot girl is hot. But a smart girl is even hotter.'"
Davies grew up in New Zealand and was working as a stripper before moving to Australia in late 2022. She'd been dabbling in content creation to earn extra money but had grown frustrated with the amateur male partners she'd find on Bumble.
"Most of them didn't want to get tested," Davies says. "A lot of guys didn't want their face on camera, so they'd back out. Other guys would get nervous and couldn't get hard."
In Australia, though, a colleague who was an exotic dancer introduced Davies to a network of experienced content creators—many of whom were male—and "a whole new world opened up," she laughed.
Along with shooting high-end scenes for OnlyFans, Davies began to educate herself on how to grow her Instagram and Twitter accounts. Collab postings, hashtags, tagging … the full gamut. Eventually, her pictures caught the attention of Lee, who invited her to come to the U.S. in July for a content shoot.
"Everything took off from there," Davies says. "Everyone was noticing my hard work, and I was getting more and more opportunities. I've shot with so many people in such a short amount of time."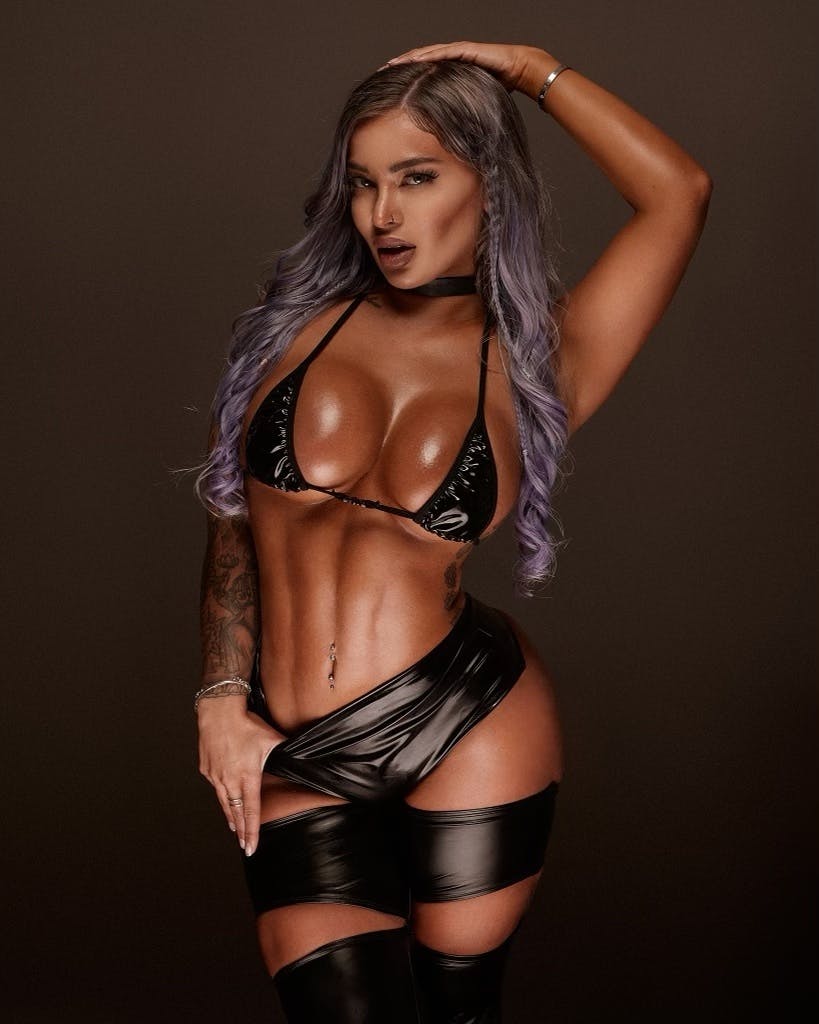 Indeed, along with the aforementioned performers, Davies has also collaborated with J-Mac, Maximo Garcia, Chris Diamond, Angel Youngs and Tru Kait. It's not unusual for her to shoot seven days a week, and there have been multiple times when Davies has filmed as many as three scenes in a single day.
Davies says her goal is to reach 500,000 Instagram followers by the end of the year.
"I've been going hard," Davies says. "When I'm not filming or doing social media, I'm working on OnlyFans or editing pictures. I like to stay busy.
"It also helps that I'm having fun. I'm not just staying because of the work or the money. I'm truly enjoying myself. Everyone has been so welcoming. I've met so many amazing people and made so many new friends."
And she'll soon make many more.
While Davies still intends to stay busy with collabs, she's now venturing into studio porn, too. Spiegler has been a huge help. Davies says she met with him at his apartment in early September and sensed right away that it was a good fit.
"I heard that he was one of the only agents out there with a clean record," Davies says. "He really cares about the girls. He's very genuine.
"He basically took me on the spot. Apparently, he doesn't do that very often, so it made me feel really good. Because I'm so new, I had no idea how big of a deal it is to be a Spiegler Girl. I'm realizing now that it's a very big deal."
Spiegler says it didn't take long for him to realize that Davies would represent his agency well.
"We pepper all of the girls we interview with a bunch of questions, and she gave really good answers," Spiegler says. "You also want to make sure they've got a good persona and that they're reliable. You've got to make sure they show up on time and that they can follow the directions to get into my building, which is a little difficult. If they can maneuver that, there's hope for them."
Davies says she's been "floating around Miami" since arriving in the United States in July. But she just rented an apartment in Los Angeles and is in the process of moving there permanently.
"We're getting her at a good time," Spiegler says. "She's got a lot of momentum, but she's brand new. Hopefully we can guide her in the right direction."