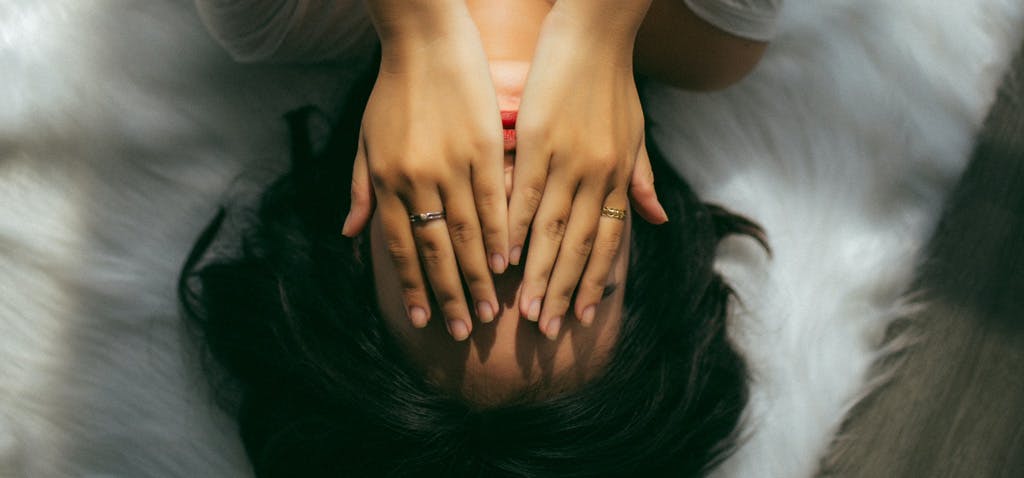 *Name changed to protect identity
When *Soozie Saberhagen experienced a burning sensation while urinating a few days after a recent scene, she was certain she had chlamydia.
Or gonorrhea.
Or at the very least, a UTI.
But when Saberhagen was screened for STDs the following day, she tested negative for all three infections. As her symptoms lingered, Saberhagen's panic increased.
"I couldn't figure out what was wrong with me," she says.
Further testing revealed that Saberhagen had mycoplasma genitalium, a somewhat rare sexually transmitted disease that's suddenly become prevalent in the adult industry.
M-gen," as it's often called, can infect the cervix (opening to the uterus), inside the penis (the urethra) or the rectum. And many of its symptoms, including discharge, are similar to those of chlamydia and gonorrhea. Some people experience no symptoms at all.
The gradual spread of m-gen has sparked concern in Porn Valley. And also confusion. Although the bacteria certainly isn't new, m-gen tests have never been recommended by PASS as a part of the STI screening panel.
Does that mean it's not as serious as chlamydia and gonorrhea?
Does m-gen clear up on its own?
How is it cured?
Or, for that matter, is it even worth getting treated?
During a recent interview with PornCrush, Jamey Bell, the Medical Director at the LGBT Center of Los Angeles, answered many of the common questions that performers have raised about m-gen.
Bell is a board-certified Nurse Practitioner and a member of the Board of Directors at PASS.
PornCrush: Considering it's not a part of the routine STI panel, what prompts you to test for m-gen?
Bell: Typically, we've done m-gen testing when we've ruled out other common causes of urethritis, meaning burning with urination, abnormal discharge or cervisitis. The common causes for those symptoms are gonorrhea, chlamydia, bacterial vaginosis (BV), trichomoniasis, and, in some cases, urinary tract infections. Those infections are all more common than m-gen. We test when we're trying to come up with a diagnosis and these other infections have been ruled out.
PornCrush: How do you test for m-gen?
Bell: We do urine screenings at the LGBT Center. It's also possible to screen through genital swabs, although that is less preferred.
PornCrush: How contagious is m-gen?
Bell: Being exposed to m-gen doesn't automatically result in an infection, just like being exposed to gonorrhea or chlamydia doesn't always result in an infection. Some people can clear M-gen on their own. Others will end up with the symptoms that we just talked about. There have been a handful of cases that have been out there in the media, in the adult industry, recently. There is a lot of confusion around the testing panel.
PornCrush: Please explain where the confusion lies.
Bell: Along with m-gen, the complete panel also reveals other present organisms: ureaplasma and mycoplasma hominis. These are organisms that exist in the urogenital tract normally and don't cause any symptoms or problems. By detecting these other organisms that are colonized normally in the genital tract … it's caused a lot of confusion for folks and makes them believe that they need antibiotics.
PornCrush: Some performers have questioned whether m-gen is serious enough to even get treated. Is it OK to simply let it clear up on its own?
Bell: If there is a positive m-gen test, we want to treat it. The other organisms I mentioned, not necessarily. That would be very specific to the history of the patient. But any sexually transmitted infection left untreated can have some significant consequences. M-gen can cause pubic inflammatory disease. In folks that may want to become pregnant later, there could be fertility issues. With someone who is regularly testing, those things are rare. We find the infection and we treat it.
PornCrush: What if someone has been exposed to m-gen but isn't experiencing any symptoms?
Bell: Unlike gonorrhea and chlamydia, the procedure is not to treat people who have been exposed unless they have a confirmed, positive test result.
Being exposed to m-gen doesn't automatically result in an infection, just like being exposed to gonorrhea or chlamydia doesn't always result in an infection. Their partner may not have contracted m-gen, either. Or they may have cleared it naturally, so we definitely want to wait for that result.
PornCrush: Are the testing centers frequented by adult performers equipped to treat m-gen?
Bell: This isn't something that, in my opinion, should be treated by testing labs. When you get to that point (of a positive test), a person needs to see a medical provider. You want to make sure you get an accurate diagnosis and are treated properly. For example, I'm now focusing on only doing the m-gen component of the test and not the entire panel, which often gives me things I don't need and only adds confusion.
We stay very current on CDC treatment guidelines, very current on what the local and state health departments are hearing, pubic health advisories, etc. You want to make sure the place you're getting treated is current with their information.
People in the adult industry, if they're not treated properly, it sets them back to where they're taking even more time off of work, to retest and retreat, versus just doing the 14-day course initially and then getting back to work.
PornCrush: Once it's been properly diagnosed, what is the standard protocol for treating m-gen?
Bell: Over the past couple of years, m-gen has become resistant to the initial antibiotics that we used. So we have to be careful with how we treat it and when we treat it.
To effectively treat m-gen, you need a 14-day course of two different antibiotics. In the absence of any drug allergies, we use seven days of doxycycline twice a day followed by seven days of moxifloxacin once a day.
Some people are sensitive (to doxycycline) and can have some GI issues: upset stomach, nausea and maybe even some diarrhea. But overall, it's pretty well-tolerated and most people don't have any significant problems.
In comparison to gonorrhea and chlamydia, it's a little trickier to treat. I always recommend doing a test-of-cure after doing the antibiotic regiment to make sure that it clears.