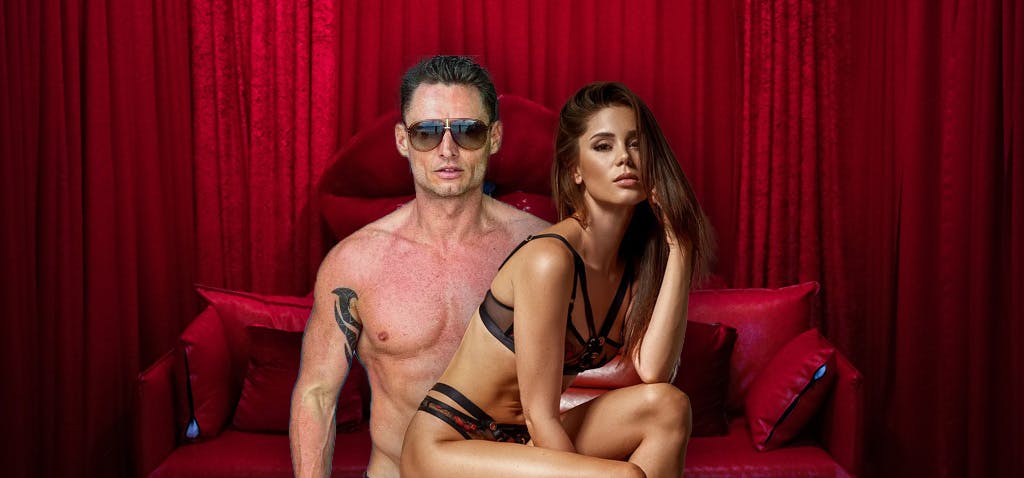 You could say that I grew up with Little Caprice's pornography. One of the first sites I had ever subscribed to was X-Art, which prominently featured Caprice, and even showcased her very first M/F sex scene! 
There, she became a staple in the glamcore and art-porn scene of the early 2010s as she and her real-life husband, Marcello Bravo, shared their swinger lifestyle through increasingly serious works of pornography.
She and Bravo have since created a wealth of high-end pornography through their project: LittleCapriceDreams, and occasionally with major studios like Vixen. She was and remains legendary.
The Setup
On a solo vacation, she takes possession of the beach house with the manager's assurance that she will have "total privacy." Well, except for the groundskeeper, played by Bravo. Assuming he is a peeping-Tom, she gets upset when she catches him working nearby while sunbathing in the nude.
Here's what's interesting. Grandi flips the porn narrative on its head. Slow and lingering shots of a studly Marcello Bravo sell the fantasy that is surely building in Caprice's mind. It almost makes me think of those "sexy fireman" calendars. The next time he shows up, she disrobes and takes him to the pool for a solid banging.
The Action
Caprice and Bravo are nothing if not consistent! Together, they've created a perfectly paced and loving sex scene. I love the emphasis on slow deep thrusts, and Bravo makes excellent use of fingering in cowgirl. 
My favorite part has got to be the doggystyle bit. He teases Caprice for days, barely pushing the tip past her eager lips. It is an exercise in denial that drives her wild, so much so that you can clearly see her juices pooling up against the clitoral hood. And then, when he finally fucks, the shaft glistens with Caprice's natural oils in the sunlight.
There's so much to like. Caprice's loud moans are titillating in an almost-voyeuristic way. And there's the rough face-sitting, hard missionary, a stellar creampie, and a veritable masterclass in cunnilingus. 
Glamorous and glorious, "Laying It Bare" is the perfect sex fantasy for springtime!