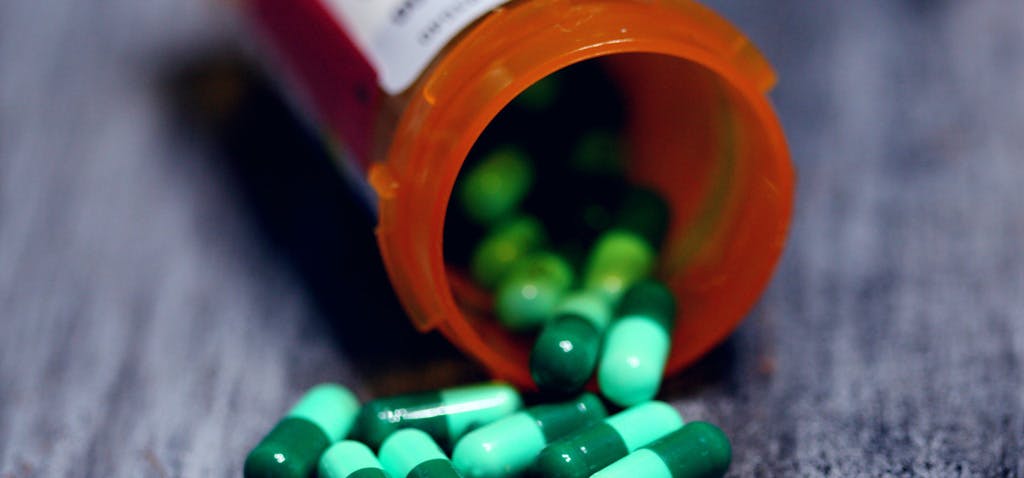 New research indicates that a single pill of doxycycline—a widely-used antibiotic used to treat infections—could significantly reduce one's chances of acquiring chlamydia, gonorrhea, or syphilis after sexual intercourse with a positive partner.
"I'm recommending doxycycline to anyone who makes a living in the field of sex work," says Dr. Jeffrey Klausner, the former Director of STD Prevention at the San Francisco Department of Public Health.
"Other than taxes, nothing in life is a guarantee. But studies show a 60-80 percent chance of reduction."
Klausner said the encouraging research findings were a hot topic of conversation at last month's Conference on Retroviruses and Opportunistic Infections (CROI).
Accordion to Klausner, a 200mg pill of doxycycline will often be strong enough to fight off chlamydia, gonorrhea, and syphilis post-exposure, killing the bacteria before it can manifest within the body.
"So if you're a performer who shoots regularly," Klausner says, "I'd recommend taking a 100 or 200mg dose of doxy after a series of shoots, or even after a single shoot, especially if you think you've been exposed.
"It will substantially reduce the risk of getting infected."
Klausner says taking doxycycline within 72 hours of exposure is important.
"There's a little wiggle room there," Klausner says. "It's like HIV PEP (Post Exposure Prophylaxis)."
"But this is only one dose. You take 200mg once. Or, I can see (sex) workers taking it on Monday and Thursday, and then they're covered. Monday and Thursday every week… so that's eight pills a month."
While there is often the fear that overuse of antibiotics can be unhealthy and damage your body in other ways, Klausner says that, in this situation, the reward outweighs the risk.
"That's a continued concern," Klausner says, "but for these germs—syphilis and chlamydia, in particular—doxycycline has been around since the 1950s, and these germs have never become resistant. Potentially, it could be an issue for some other germs in the future, and that's why people are still monitoring it and looking at it.
"But for an individual who is continually put at risk because they have a lot of exposures, it's a good way to protect themselves."
Updated: May 12th, 2023, with guidance from the County of Los Angeles Public Health Department.