April Olsen—one of the top performers in the business the past three years—has left the adult industry.
And she says she has no plans to return.
"I am definitely not coming back," Olsen said on Holly Randall's "Unfiltered" podcast. "I'm pretty stubborn in my own head. This is my decision and I'm sticking with that."
Olsen, 27, said she stopped shooting studio scenes months ago and is now working as an intimacy coordinator for mainstream productions. She said she harbors no ill will toward the adult industry and is leaving on good terms.
"Porn has been a super power in my life," Olsen told Randall. "I've been able to follow my dreams. It's made my life better."
Olsen's retirement marks the end of a banner career that saw the "small-town girl from Missouri" propel toward the top of the industry within a year of her debut.
A favorite among directors and co-stars, Olsen shot more than 300 studio scenes during her career. Although she flourished in all genres, Olsen was long regarded as one of porn's best anal performers. Her excellence in that field was recognized in January when she nabbed Best Showcase honors at the XZBIZ Awards for "April Knows Best."
Produced by Jonni Darkko, the showcase included a gangbang—which included a DP—with some of the industry's most well-hung swordsmen. The crowning scene, however, featured Olsen opening up for Mick Blue and John Strong in her first DAP.
Olsen was also a top contender for AVN's Best New Starlet Award in 2022, when she shined in various comedic skits as a Trophy Girl alongside Anna Claire Clouds during the company's virtual awards show. And she was among the leading candidates for Female Performer of the Year in 2023.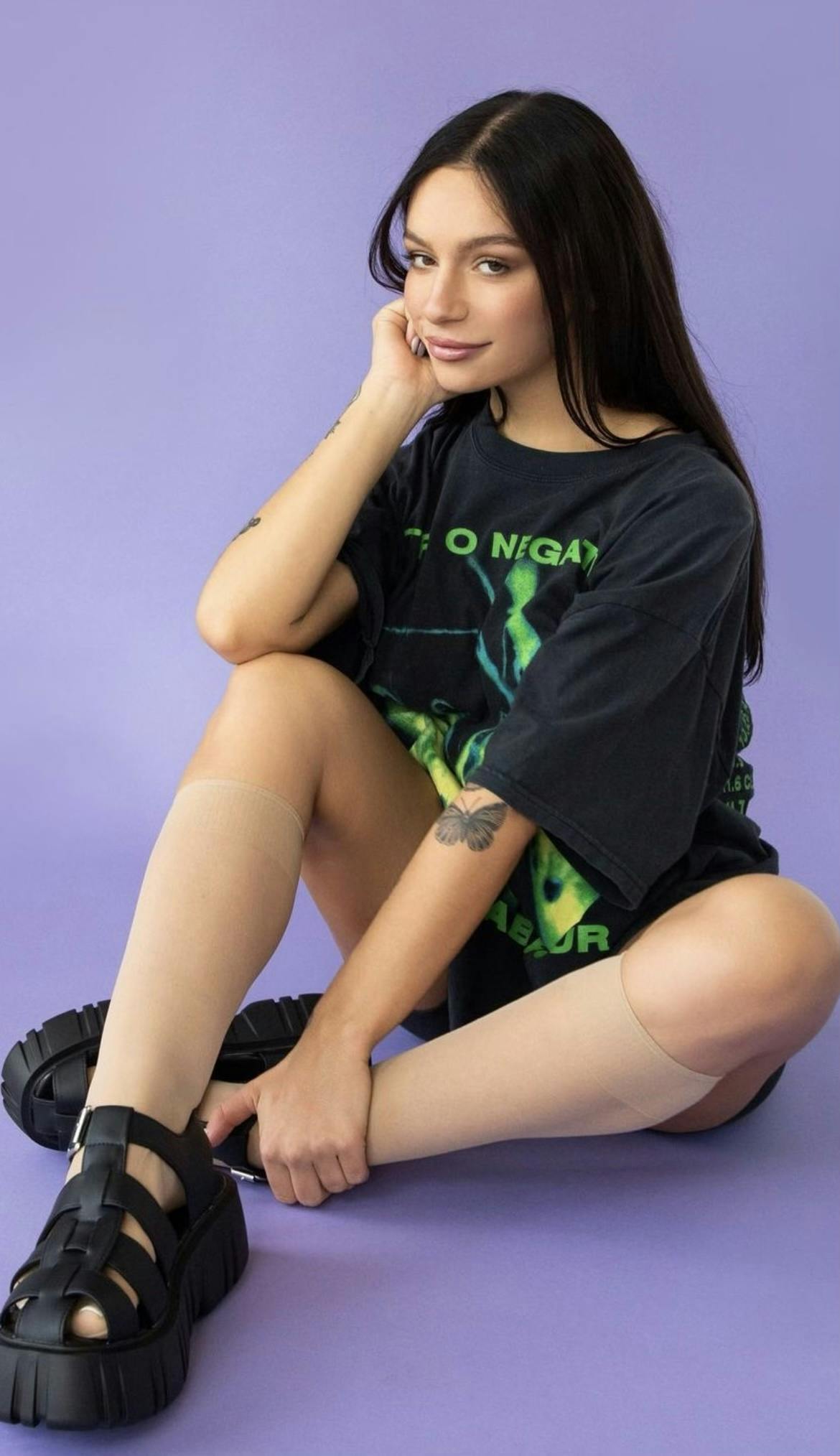 Olsen was married to her longtime boyfriend in early 2023.
"It changed me," she told Randall.
Still, Olsen said she never envisioned herself having a long career in porn. Her initial plan was to remain in the industry for five years, but decided recently that she'd had enough.
"My quitting process started the second I walked onto a set," Olsen said. "I was thinking, 'How am I going to get myself out of this?' My motivation was just to make money and get out. There's no shame in that, right?"
Olsen also said she has stopped shooting OnlyFans content.
"I'm done," she told Randall. "That's why I can have a free conversation with you. Before, I was trying to be 'April.' On podcasts, I was like, 'How does she even sound?' I felt like I couldn't even be myself. I had to be the porn version, where I was cock hungry or something. That was never me. I'm fine without it.
"(Now) I don't have to worry about offending a large group of men whose feelings will get hurt if I'm not super horny all the time. I'm actually not horny ever. Sometimes in the mornings, but then it fades off during the day. But that's it."
Olsen expressed appreciation to the fans who helped make her career a success.
"I'm so thankful that anyone would want to watch me have sex on camera and buy my videos," she told Randall. "That's incredible. (The fans) completely changed my life. Before porn my trajectory was kinda whatever. I would've been a receptionist at a Toyota dealership. That would've been my vibe."
Olsen said she is most thankful for the personal growth she experienced during her time in the industry.
"I feel like I can be myself again," Olsen told Randall. "I didn't even know who that was before porn. I was so self-conscious and depressed. I wasn't a good version of me. It was me not being happy in the environment I was in and feeling helpless about what to do.
"I took a chance, and it paid off in a major way."