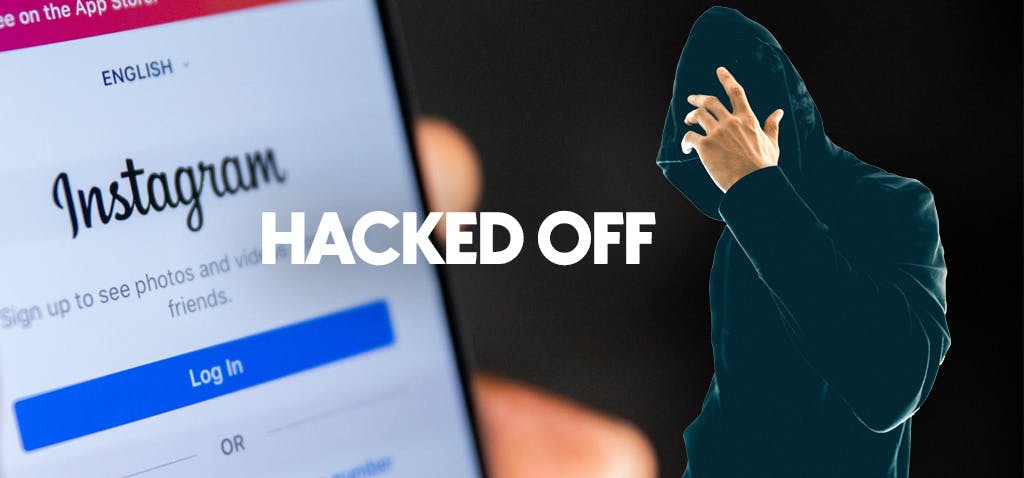 It's time to add a new item to the list of 'no-nos' when it comes to managing your Instagram account.
Do not, under any circumstance, send someone your phone number in a DM—even if the person asking is a close friend.
High-profile performers Kylie Rocket and Skyler Storm learned that lesson the hard way Wednesday when their accounts were suspended moments after DMing their digits to retired star Dakota Tyler.
Or at least they thought it was Dakota Tyler.
As it turns out, hackers had taken Tyler's account over months earlier, and they were the ones DMing Rocket and Storm.
It all went down like this.
Storm and Rocket received Instagram DMs from Tyler—or should we say "Tyler"—on Wednesday morning, asking for their numbers. Tyler explained that she'd recently purchased a new phone and had lost all of her contacts. A few minutes after sending her their number, the performers received a text message from "Tyler."
Oddly–instead of a typical, seven-digit number with a US area code—"Tyler" was texting from a foreign, 12-digit number that began with a +44 (United Kingdom) country code.
"Did you block me on IG?" the texts read. "Your account isn't coming up."
Sure enough, Rocket and Storm's Instagram accounts had been disabled. "Tyler" was quick to offer a solution. She said she had a contact that could retrieve their pages immediately. "Tyler" provided his name and handle (Zalnando; @dzalnan), and the performers contacted him immediately.
Zalnando told Rocket and Storm he charged $2,0000 for his services. And he required payment via Bitcoin.
Rocket, a veteran performer with 336,000 followers, transferred Zalnando the funds, and her account was indeed reactivated within minutes. Just four months into her career, Storm told Zalnando the fee was too high. Instead, she contacted Instagram and provided proof that she wasn't "impersonating" anyone, as the suspension messages had alleged. Instagram promptly restored her account.
"I feel like this person got my account deleted himself—just so I would have to pay to get it back," says Rocket, who hadn't come close to violating any of Instagram's terms. "I would use him if I got suspended and really did fuck up on Instagram, and Instagram really deleted. But it doesn't seem that way to me at all. What happened is really fucked up. The way it happened was fishy."
Storm agrees.
"I feel like it was a scam," Storm says. "The fact that the exact same thing happened with (Kylie) and me … it's no coincidence."
Both performers believe that providing their phone numbers to Dakota Tyler's impersonator is what enabled the hacking.
"My adrenaline was going after I saw my account was down," Rocket says. "With all of the followers I have, all I could think was, 'I've got to get it back.' I'll definitely be more careful next time."