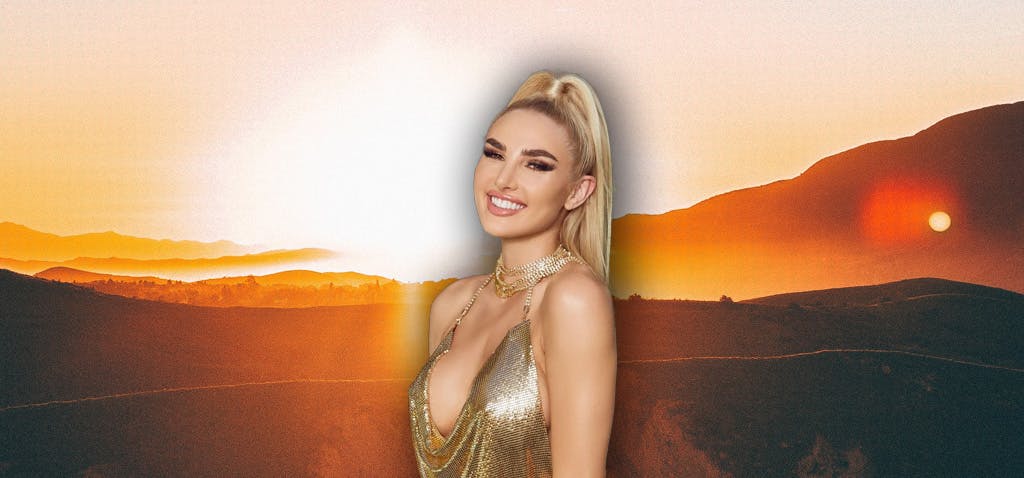 Kenzie Anne says she's shot her last studio porn scene.
Widely regarded as one of the top performers in the industry, Anne announced her retirement shortly after 9 Saturday evening during a live show on OnlyFans.
"It's not an April Fool's joke," Anne told PornCrush an hour later. "I'm done."
Although she cited a multitude of reasons for her decision, Anne said health concerns topped the list. Anne contracted and recovered from Monkey Pox in August but consistently fought other ailments over the next six months.
"STIs, random colds, random rashes on my face that wouldn't go away… I was repeatedly getting sick from being on set," she said. "I was always so good about washing and cleaning immediately after shooting and using anti-bacterial soap. It just wasn't working out for me."
Anne said the mounting frustrations took a toll on her mentally. As she prepared for what would be her final shoot, a boy-girl tryst in February for Jules Jordan, Anne burst into tears. She composed herself, got through the scene, and started crying again.
"Nothing was wrong with the set," Anne said. "Everything was great. I just didn't want to do it. I was in pain. I couldn't relax myself. I was fucking a huge dick. I was like, 'I can't do this. It hurts.' I had a mental block."
Hours after the scene wrapped, Anne says her face broke out in a rash.
"At that moment," Anne said, "I was like, 'That's it. I'm done."
Anne pauses,
"I wound up getting the 'ick,' which is when you're grossed out by something," she said. "All of a sudden, I just didn't want to fuck when someone said 'Fuck!' anymore."
Anne's time in the industry may have been short-lived, but her impact was mammoth. The 5-foot-7 blonde had enjoyed a successful career as an influencer and supermodel before entering porn at age 28, having already appeared in Penthouse, Playboy and Maxim. She became a contract girl for Vixen before she shot her first scene, an all-girl threesome with A-listers Emily Willis and Alina Lopez.
"They threw me in with the tigers," Anne laughed. "One of my friends was like, 'Not to be a downer, but how do you get any higher than that?' I definitely started out at the top."
While she certainly turned in some memorable moments during her first few months, Anne began flourishing after her Vixen contract expired in the fall of 2021. A sweaty, jaw-dropping threesome with Zac Wild and Prince Yahshua for Jules Jordan, a high-level acting performance alongside Seth Gamble for Pure Taboo, and an AVN-award-winning effort with trans stars Khloe Kay and Emma Rose for Adult Time. Anne was as versatile of an adult entertainer as there was in the business.
And that includes anal, as Anne allowed foreign performer Christian Clay first-time access to her backdoor in a beautiful scene for Tushy that was shot in Turks and Caicos.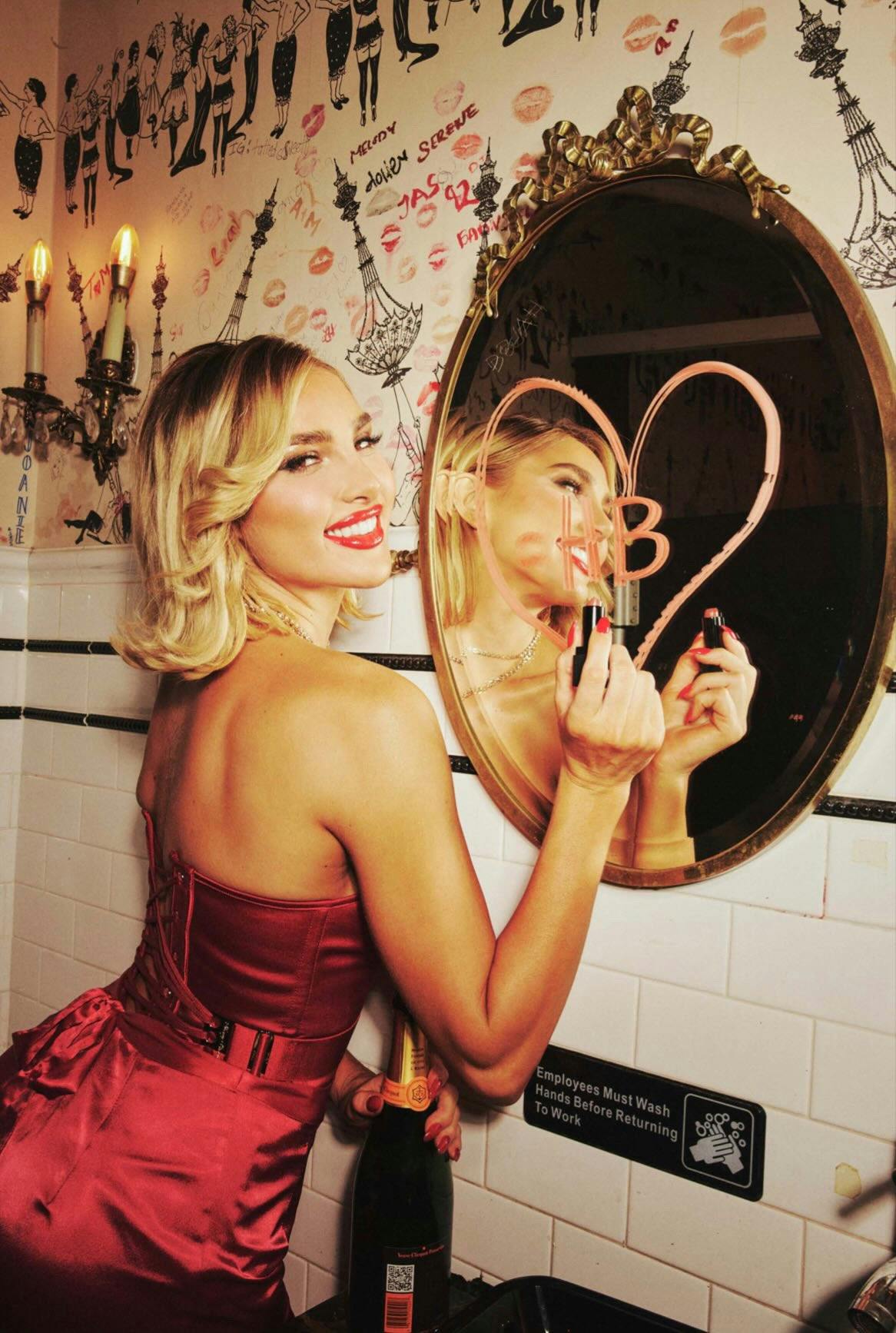 "I experienced so many great opportunities," Anne says. "I loved my time in the industry. I don't want to leave porn hating it. I don't want to be one of those girls who is like, 'Porn should be illegal. It's terrible!' I had a great time. I got to learn about myself sexually in a safe environment. I worked with great people who have great attitudes and enjoy their jobs every day. Those are the memories I want to take with me."
Anne isn't leaving adult work altogether. She says her departure from studio porn will allow her to channel even more energy toward her OnlyFans platform, for which Anne already receives high praise for the frequency and variety of her posts.
"That's basically all I do now," she said. "I'm mainly focusing on solo stuff. I try to keep things fun. I do clothing hauls and shoe hauls and dress up for them. I'll randomly throw in a surprise hookup POV. I'll grab my neighbor and say, 'Hey, can you film me giving you a blowjob?' That's fun and exciting."
But as far as actual sex?
"I'm being celibate right now," she says. "I don't even want to go there right now. I want to learn to love my body on my own again."
Anne also plans to return to camming and mainstream modeling, where she found success before porn. She said she's already been in contact with Penthouse, Honey Birdette and Hustler about potential opportunities.
"I'm going back to that mental state of, 'This is what I do throughout the day, this is my financial goal, this is what I'm dedicating my time toward,'" Anne said. "Camming sites will always exist, and OnlyFans will always feed me. It's amazing."
Anne said she's also close to earning her real estate license—her final test is in May—and hopes to be showing properties by the summer.
"I'm so connected to so many wealthy people out here," Anne said. "I've lived here my whole life. I know locations and how to sell luxury." 
Anne laughs.
"I have a keen eye for really expensive things."
No matter what happens, Anne said she plans to maintain the ties and friendships she's made in the adult industry. She credited her agency, Motley Models, for helping her build her brand and being supportive when times were fruitful and challenging.
"I had such a good experience with them through and through," she said. "They had my back through everything. I didn't try to get out of my contract. I'll still hang out with them, go to their parties and events, and see people.
"I just don't want to film anymore."