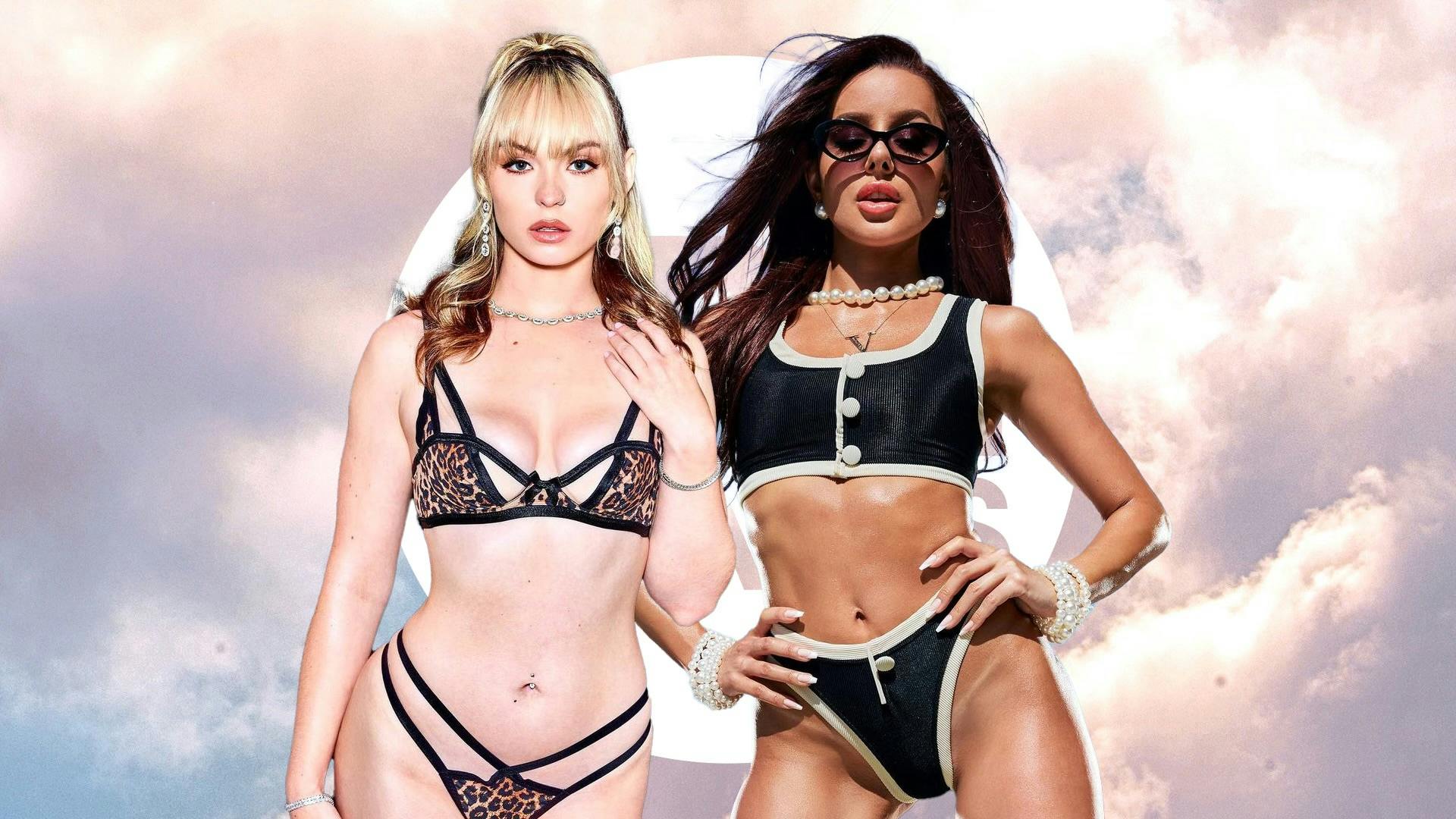 HOLLYWOOD—There were moments in 2023 when Lilly Bell felt like she was spending more time in doctor's offices and hospitals than on porn sets.
The seductive blonde underwent an unexpected medical procedure during the spring and another over the summer. And then, like so many other performers, Bell was saddled by a maddening battle with MGEN that forced another extended break.
"It was a wild year, a crazy year," Bell said. "Just when things started looking up, I'd get knocked back down again. It was tough to gain any momentum."
Bell certainly has plenty of it now.
On Thursday, XBIZ announced the nominees for its 22nd Annual awards show, and no one received more recognition than Bell. The Portland native received 11 nominations—including one for Female Performer of the Year—tying her with Vanna Bardot for the most by any adult model.
The nominations were revealed during a star-studded, red-carpet party Wednesday at Sound Nightclub in Hollywood. Bell—who estimates she missed four to five months of work because of her ailments—said she was shocked to hear her name called so many times.
"I never expected this to happen, especially because of the challenges I've had medically," Bell told PornCrush Thursday morning. "It feels really nice."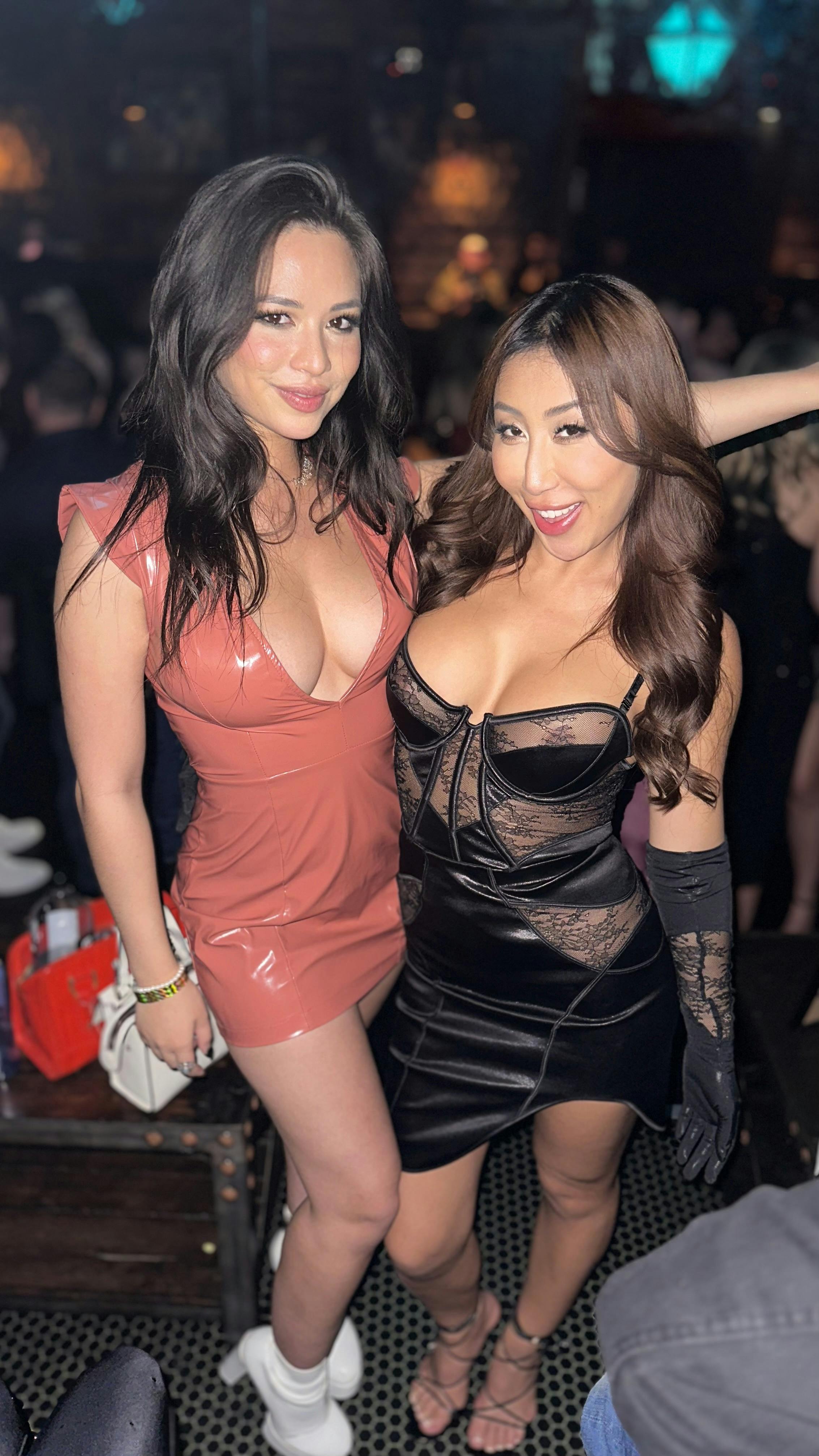 Eight of Bell's nominations were for sex scenes, including one for "People Pleaser," which some would argue was her signature shoot of 2023. Lensed by Derek Dozer for "Blacked," the six-on-one interracial tango marked the first-ever gang bang for Bell, who entered the industry in 2019.
Bell, one of the industry's top thespians, also landed a Best Supporting Actor nomination for her role in "Trouble," a high-end feature from Dorcel.
"When I did 'Trouble,'" Bell said, "I didn't do it with the mindset that it was going to be looked at for awards. I just did my normal acting, so to see my natural acting get recognized is pretty cool."
Bell listed her extensive work for Dorcel, including a weeklong trip to Paris for multiple shoots, as one of her most memorable highlights of 2023. She was also named Cherry of the Year in January by Cherry Pimps. And she commanded the lead role in Climax 3, another film by Dorcel.
"I've got a few more years in the tank, for sure," Bell said. "I'll be 28 next month. I want to do a showcase. I want to do a blowbang. I still haven't done anal yet. There are a lot of things that I can still check off my bucket list."
Bardot certainly crossed off some career-firsts in 2023. The reigning XBIZ Performer of the Year shot her first anal scene (with Maximo Garcia) for her showcase, "Influence: Vanna Bardot." The movie—which received 10 XBIZ nominations overall—also featured Bardot's first DP, a scorcher of a scene with Dante Colle and Alex Jones.
Other performers who hauled in significant amounts of nominations Wednesday were Anna Claire Clouds, Lulu Chu, Jane Wilde, Kira Noir, Blake Blossom and Alexis Tae.
Scarlett Alexis, Chanel Camryn, Queenie Sateen and surging trans star Zariah Aura are among the names on XBIZ's Best New Performer ballot.
"I was screaming," Alexis told PornCrush Thursday. "I am blown away. I feel so grateful. There are so many great performers—and so much great porn. I kept my expectations low. That's the best way to not get disappointed.
"I told myself, 'I'm going to expect nothing.' And then to see all of the nominations. I'm super-ecstatic, super-honored, super-thrilled. I can't wait for awards season."
The XBIZ Awards will take place on Sunday, Jan. 21, at the Hollywood Palladium. For a complete list of nominees, click here.