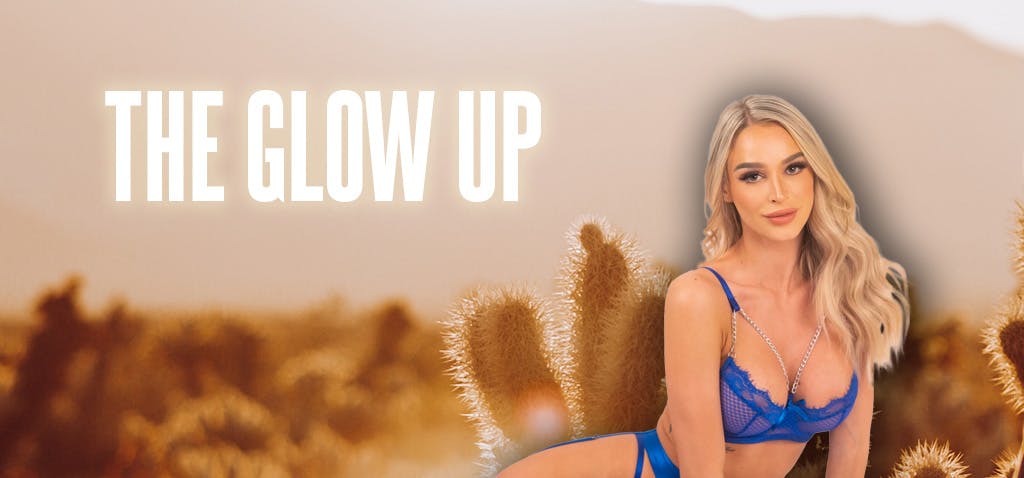 Emma Hix had been here hundreds of times before. Half-naked on a crowded set for an A-list studio. Hair and makeup on point. Smiling seductively as she posed for solos before a scene
Still, something felt strange for Hix before that Slayed shoot back in August—her first time on set in more than a year.
With new boobs, a new hairstyle and "basically, a new body," the six-year industry veteran was fidgety and nervous. On the outside, Hix appeared confident, but deep down, she was uneasy. Normally fearless and assertive, Hix suddenly felt … insecure.
It didn't last long.
"Oh my God. Oh … my … God!" gushed Kylie Rocket, Hix's scene partner that afternoon. The two had met for the first time an hour earlier, and Rocket reveals now that she was "a little starstruck." As Hix continued to pose, Rocket peered over the photographer's shoulder and peeked at the images of Hix as they flashed across the screen.
"Look at you!" Rocket says. "Look at you! I can't believe how beautiful you are! You look like a mainstream model!"
Eight months later, Hix is still thankful for the warmth Rocket displayed in a moment that proved to be pivotal.
"I'd been doing some content on my phone," Hix tells PornCrush, "but after a year off and with a new look, I didn't know how I was going to photograph. Kylie really hyped me up and made me feel good. I haven't questioned myself since."
Nor should she.
Few performers in recent months can match the buzz being generated by Emma Hix.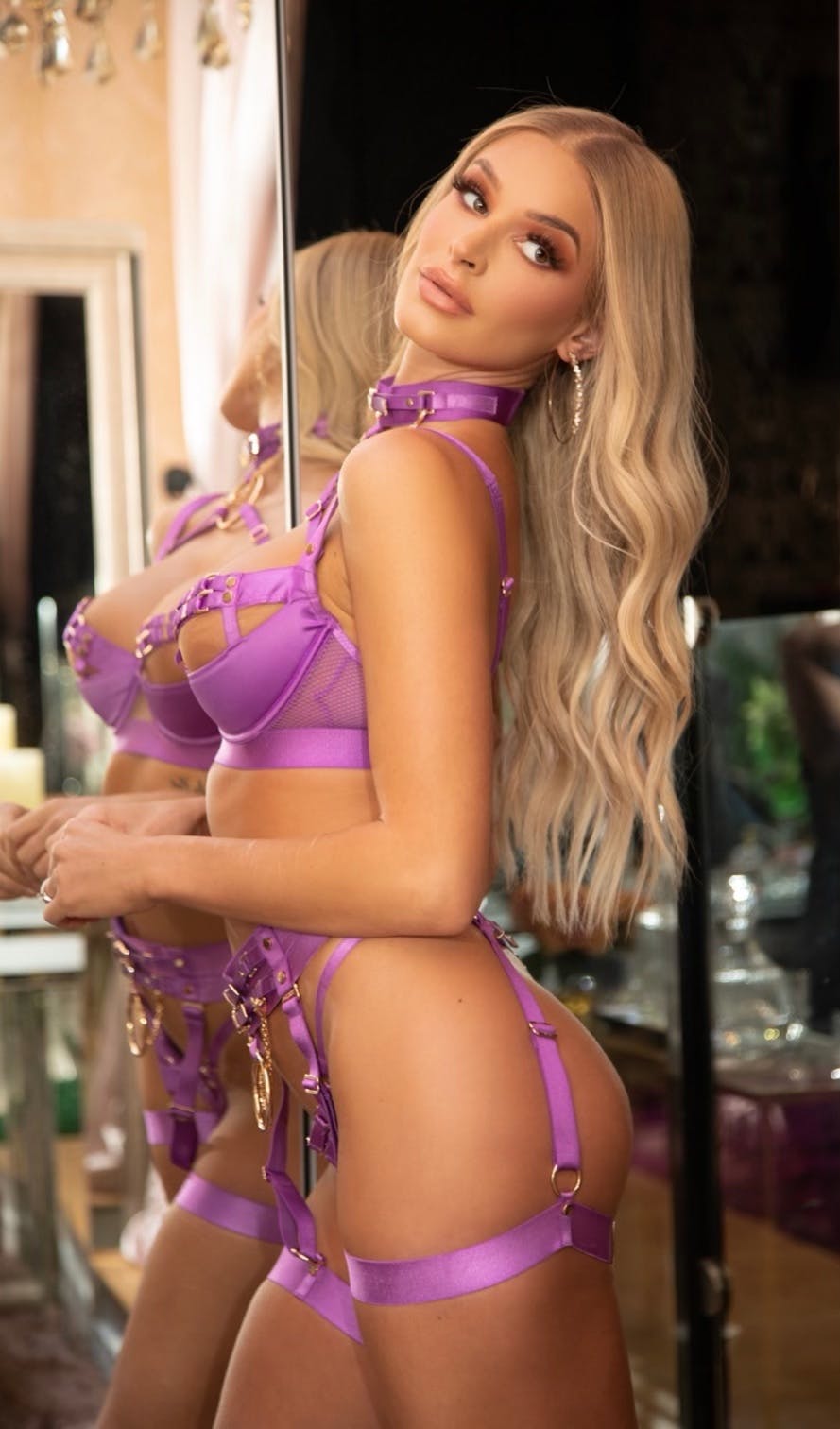 Brazzers, Evil Angel, Adult Time, Nubiles and others. Hix has worked for virtually every major studio since her return while tallying nearly 50 shoots—among the best of which was her comeback scene with Rocket.
With a rating of 9.5, "Jitters" is currently tied as the third-highest-ranked scene in the history of Slayed's website.
"I'm swamped with calls," says Chris Cane, the Foxxx Modeling agent who has represented Hix since she entered the industry in 2016. "As soon as she releases her availability dates each month, she's booked up within 24-48 hours.
"She's the best she's ever been."
That's quite a statement considering Hix has long been regarded as one of the top performers in the industry. Through the first five years of her career, Hix appeared in nearly 700 scenes and racked up 15 AVN Awards nominations, including two for Female Performer of the Year.
But in July of 2021, Hix stepped away from the industry because of a life-changing event—a positive one—that she now chooses to keep private.
Like many performers who take an extended leave, Hix says the time away from adult work was therapeutic and healing. She needed to recharge.
"I don't want to say I was on auto-pilot," Hix says. "But I didn't have the same drive."
Hix purchased a home on an acre of land—"there's space; houses aren't stacked on top of each other"—and started a garden. Cucumbers, peppers, watermelons, apple and pear trees. Hix's backyard is like a farmer's market. She brushed up on her piano skills, too, and spent time tending to her dog (a Husky-Akita mix) and four cats. She also strengthened bonds with new people who had entered her life.
When it came to her future in porn, Hix was wishy-washy.
"I played it by ear to see how I felt," Hix says. "At first, I thought if I came back, it would be through camming or something similar. I knew I wanted to have some involvement. I just wasn't sure what it would be."
Around the spring of 2022, Hix began to miss interacting with her supporters on social media and OnlyFans. Also, being away from porn made her realize how much she cherished the relationships she'd built with industry colleagues.
"When I first came in (to porn), I didn't realize I was going to become such good friends with all of these people," Hix says. "I figured I'd do this for a year or two and be done. But I developed such strong connections. We have so much fun on set. I missed that."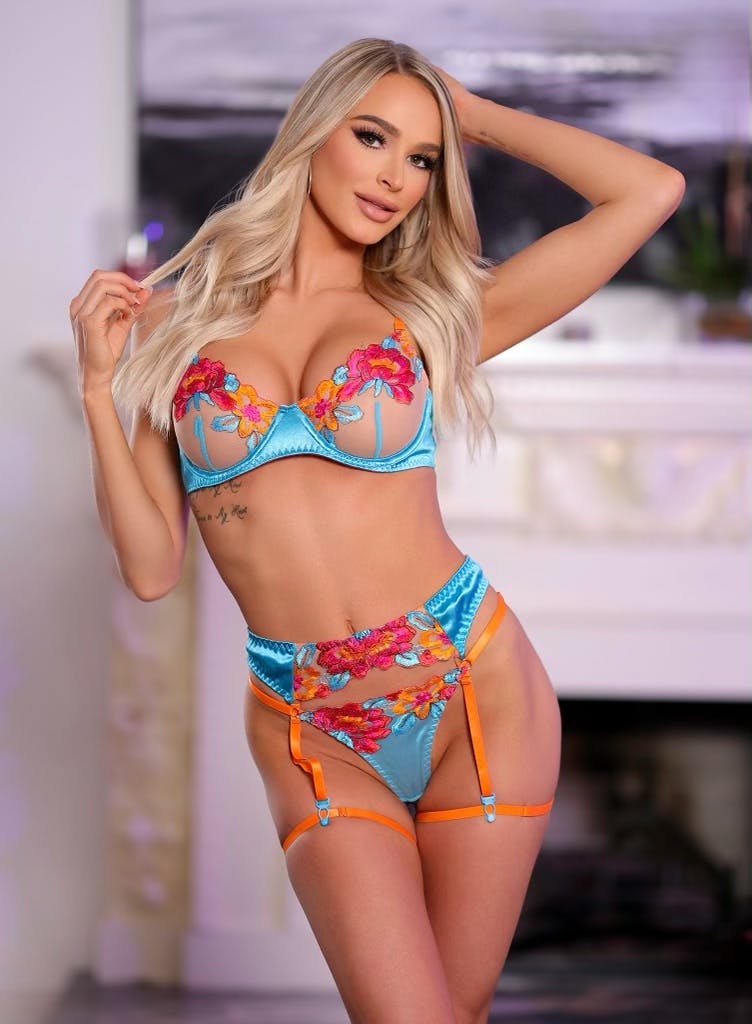 Hix had also undergone some physical changes she hoped would spark an increase in her earnings and popularity.
During the first stage of her career, Hix's hair was light brown and stopped just above the shoulders. But these days her nourished, cascading blonde locks dangle to her waist.
"When I first joined the industry," Hix says, "I was super-blonde, almost too blonde. I was going to someone who completely destroyed my hair. That's what made me cut it all off and start all over. Now—and I think it's because I've been eating healthier—my hair has been growing, and I've been going to a new stylist who takes really good care of it.
"This sounds vain, but my hair means so much to me. If it gets damaged, I get hair depression. I'm serious. I was wearing wigs for a while. It looked good in photos, but in videos, it was hard because guys would always want to touch it and pull it off. My hair is a lot longer now, and it's given me confidence."
Industry insiders have also taken notice of Hix's physique. A standout gymnast during her teenage years, Hix has always been physically fit. But these days, she's noticeably chiseled and toned with a gorgeous tan. A quick glance at her abdomen and one would think Hix had been doing hundreds of sit-ups a day after spending hours at the gym.
That's not the case.
Hix's secret?
"It might be because I vacuum so much," Hix says with a laugh. "I have five animals, so I'm constantly cleaning, which is pretty much like a workout. I feel like that keeps me fit."
Hix is also adhering to a healthy diet. She says she mostly snacks on fruits and vegetables from her garden. Dinner options may include fish, rice and beans or a meal from Hello Fresh. Every now and then—usually after an anal scene—the former McDonald's employee will treat herself to a Big Mac and a Coke or an Oreo McFlurry with caramel.
"I don't want to be one of those women where I'm like, 'Oh, it comes naturally to me,'" Hix says of her body. "I go for walks and runs, but I honestly don't work out that much. People say, 'You look so good now. You look so much better now.' But I really haven't changed anything."
The most obvious difference in Hix since her return is her enhanced breast size, which is now a 34DD. Some performers often regret their cosmetic procedures, perhaps because the surgeon did a poor job or because the "new look" didn't align well with their body.
But for Hix, things couldn't have turned out any better.
"I don't want to say she was flat-chested before," Cane says. "But she was fairly tiny. Now she has double Ds, and they don't look like bolt-ons. Her doctor did an outstanding job. It fits her well. She's just unbelievable looking right now. I can't say it enough."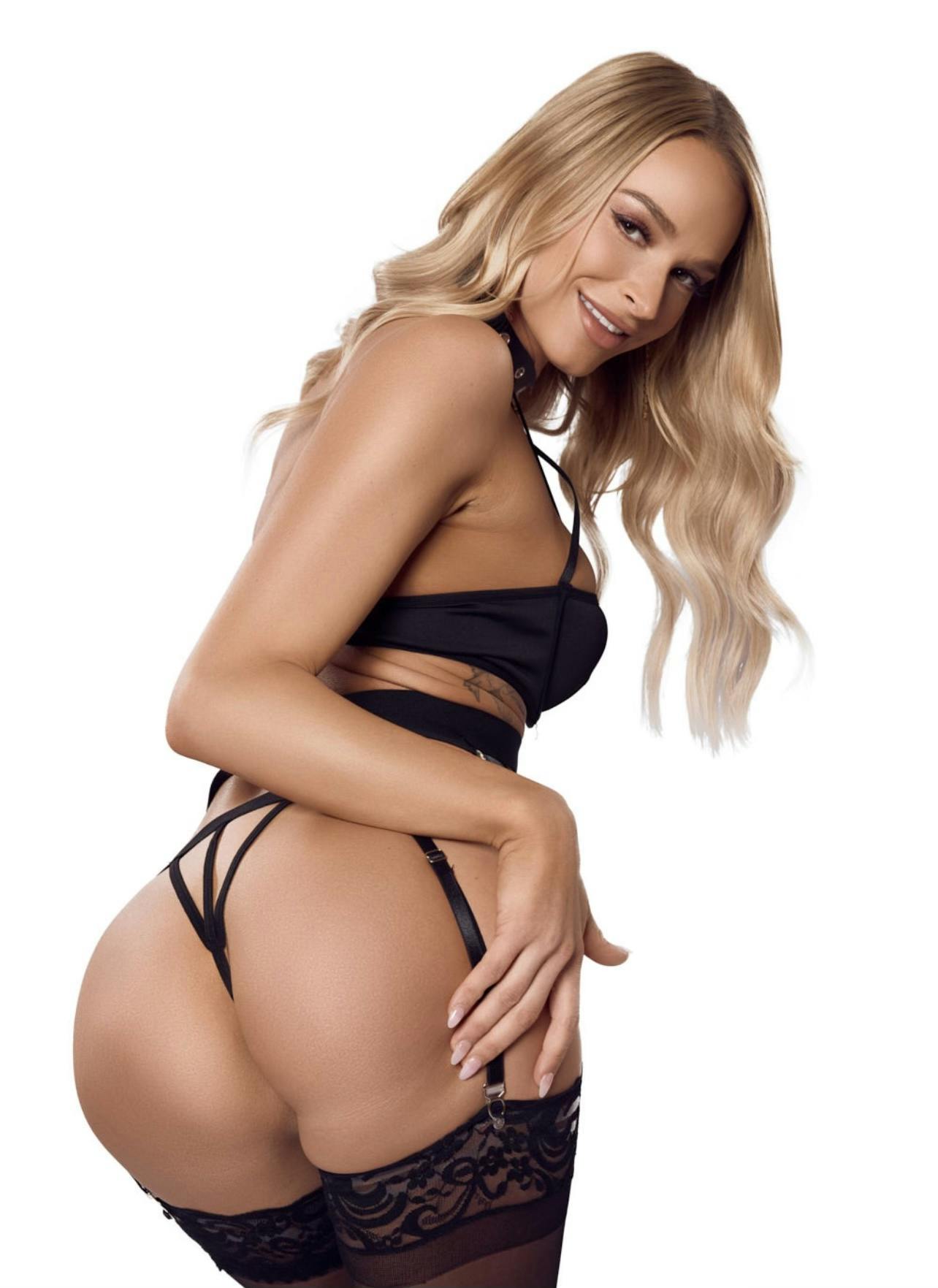 Malik Daniels agrees.
Based in Los Angeles, Daniels is the primary photographer Hix employs for glam shoots, reels and other projects. Daniels says high-end lingerie brand Honey Birdette recently shared one of his photos of Hix on its Instagram story.
"I think she initially questioned whether it was the right decision," Daniels says of Hix's breast enhancements. "But she immediately saw the good response to the photos. There are so many more outfits she's able to play with now. It's given her more reach."
Solo modeling is one of Hix's biggest passions. She was a Penthouse Pet in May of 2020, an AVN Magazine cover girl two months later and a Playboy All-Star in April of 2021. Hix released her own calendar last fall and recently completed a shoot that Daniels submitted to Playboy.
"She's very aware of her angles," Daniels says. "She moves with confidence. And her facial expressions … she can go from fierce to happy to sad very quickly because she has expressive eyebrows. And she has really good teeth. She knows what she can do as far as mouth open, chin up. She knows how to get that across."
Daniels says Hix's energy can turn a good session into a great one. As much as he encourages her during a shoot, she encourages him.
"She's like a hype man," Daniels says. "She's addictive in that way. You don't meet many people who are super kind but also take direction well. I did two shoots with someone last week, and it was so draining. The person couldn't emote. They couldn't give emotion. So when I see someone like Emma, it's a relief. I know I can be a photographer without also having to be a director."
While many of the gifts she possesses are natural, Hix didn't become one of the top solo models in porn without hard work. Cane, her agent, says Hix "didn't know how to pose" when she first entered the business. But she studied other models, asked questions of established lensmen, and continued to practice the craft, eventually developing confidence and swagger.
Cane says Hix approaches porn scenes the same way, routinely studying her own work to evaluate angles, facial expressions and positions.
"Emma is just one of those professionals that have always strived to be on the top of her game," Cane says. "She's never satisfied. As good as something may appear, she always thinks it can be better. She's always wanting to improve."
Hix admits the character trait initially derived from her own insecurities. She recalls attending award shows with as many as eight nominations and not walking away with a single trophy. She'd keep her composure as she exited the arena but then retreat to her hotel room and cry.
"I felt like I wasn't good enough," Hix says. "It really damaged me for a little bit and dragged me down."
The same thing often happened to Hix on social media. Hundreds of people could compliment her on Twitter, but one negative comment would crush her.
"I would take things so personally and get so down," Hix says. "I look back at old tweets … I used to be so negative and hard on myself.
"Eventually, things changed. I realized that I've got to be happy with myself. I'm at a point in my life now where I really don't care what people think of me, at least to an extent.  There are so many bigger things to worry about than the negative shit. I just want to do the best that I can and feel proud of that. That should be enough.
"Once I started thinking that way, I became a lot more confident and a lot happier with life."
That's Emma Hix in 2023.
Better, hotter—and stronger—than ever.