The next Chloe Cherry? Adult performers who would thrive in Hollywood
Acting, fashion modeling, hosting, or even stand-up comedy … the porn industry is filled with mainstream-level talent
By Frank Lotion / Contributor
Apr 12, 2023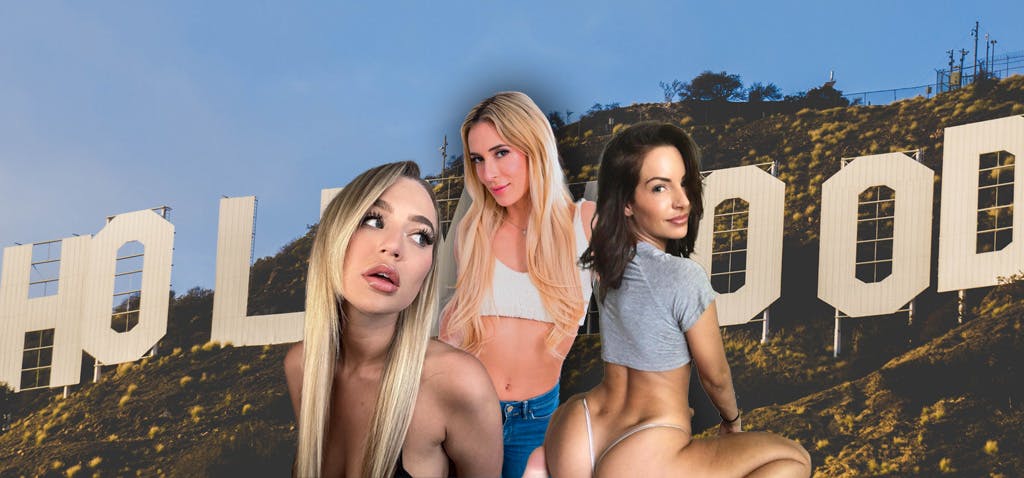 Chloe Cherry brought some much-needed mainstream attention to the adult industry in 2022 by landing a recurring role HBO's buzzed-about drama "Euphoria." As her popularity soared, Cherry capitalized by launching a lucrative career in runway modeling and has since landed parts in two additional upcoming film projects.
Cherry's success has given other performers hope.
If Hollywood is indeed opening its mind to offering mainstream jobs to adult stars, why couldn't they be considered, too?
For some performers the opportunity has already surfaced.
Charly Summer—AVN's 2023 Best New Starlet—is a cast member of "The Idol," an HBO drama produced by The Weeknd that is slated for release this summer. Emily Willis, one of the most highly-medaled porn stars in history, appears in "Divinity," a sci-fi thriller starring Bella Thorne that premiered at this year's Sundance Film Festival. And Tommy Pistol, the industry's top male actor, is receiving rave reviews for his performance as the lead in "On the Edge," a psychosexual thriller by horror directors Jen and Sylvia Soska.
So … who's next?
Mainstream-caliber talent is prevalent throughout the adult community. And while some performers may be best suited for movie roles with in-depth scripts, there are others who would better thrive in situations where they can ab-lib—perhaps as a show host or comic—and simply be themselves.
Some could parlay their beauty and camera presence into careers as high-end fashion or lingerie models. And then there are those that simply have that "it" factor—an energy and radiance that makes you believe they would flourish in any genre of entertainment.
Here are 13 performers with the talent, resumes and "it factor" to succeed in Hollywood. Also, at the end, we've included a list of others who show promise and, thus, are also worth a look.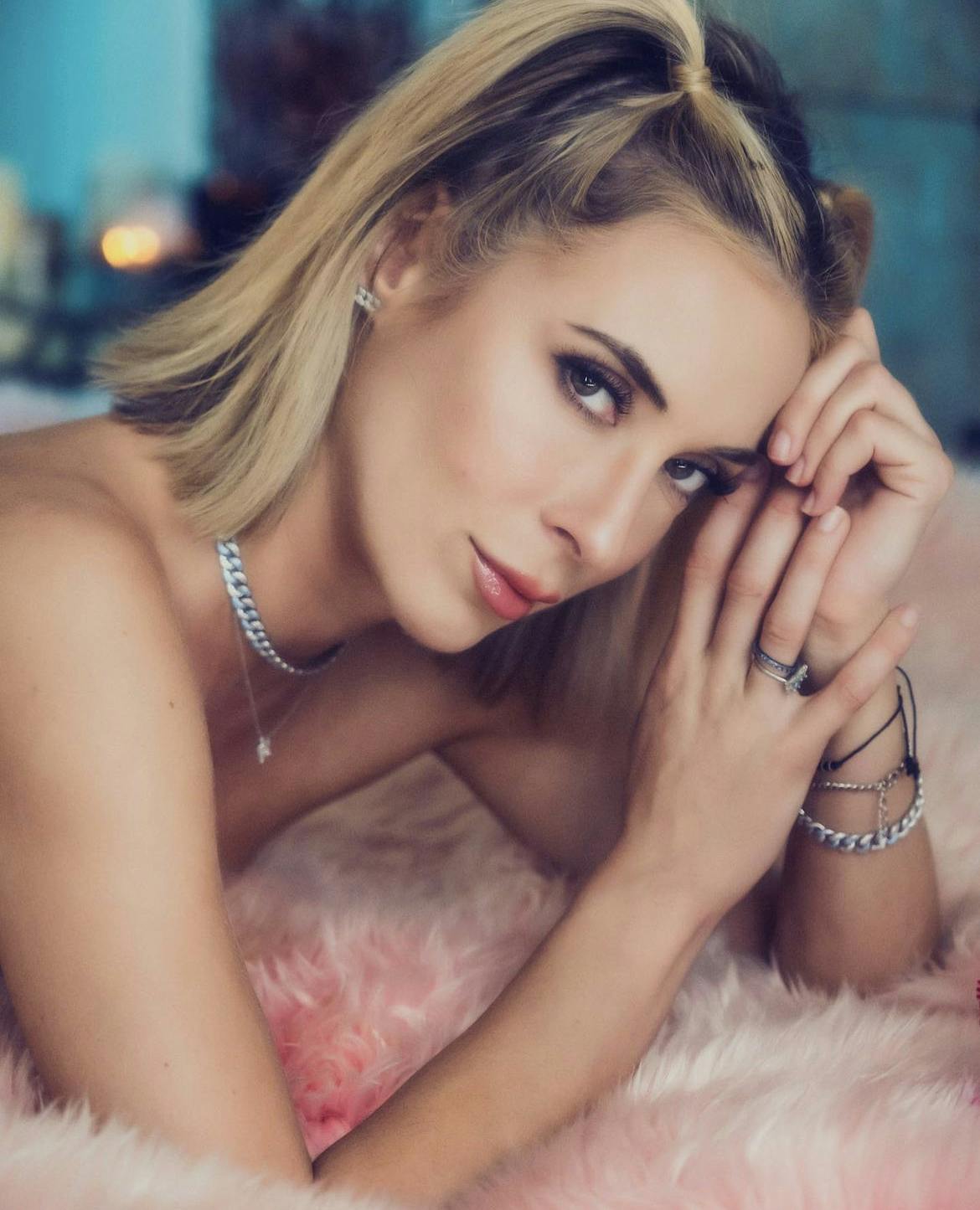 Aiden Ashley
Considered by many to be the best actress in porn—at least when it comes to full-time performers—Ashley has received four consecutive AVN nominations for Best Leading Actor-Female. Even though she fell short of the trophy each year, no one would've balked had she won, especially in 2022 (for Blue Moon Rising) and 2023 (Hysteria). Ashley excels in both comedic and dramatic roles and is known for her meticulous preparation and dedication, especially when she's cast as the lead. Ashley, 34, has a passion for acting that radiates when she discusses her craft. For all of these reasons, we at PornCrush are convinced Ashley would flourish on a mainstream set.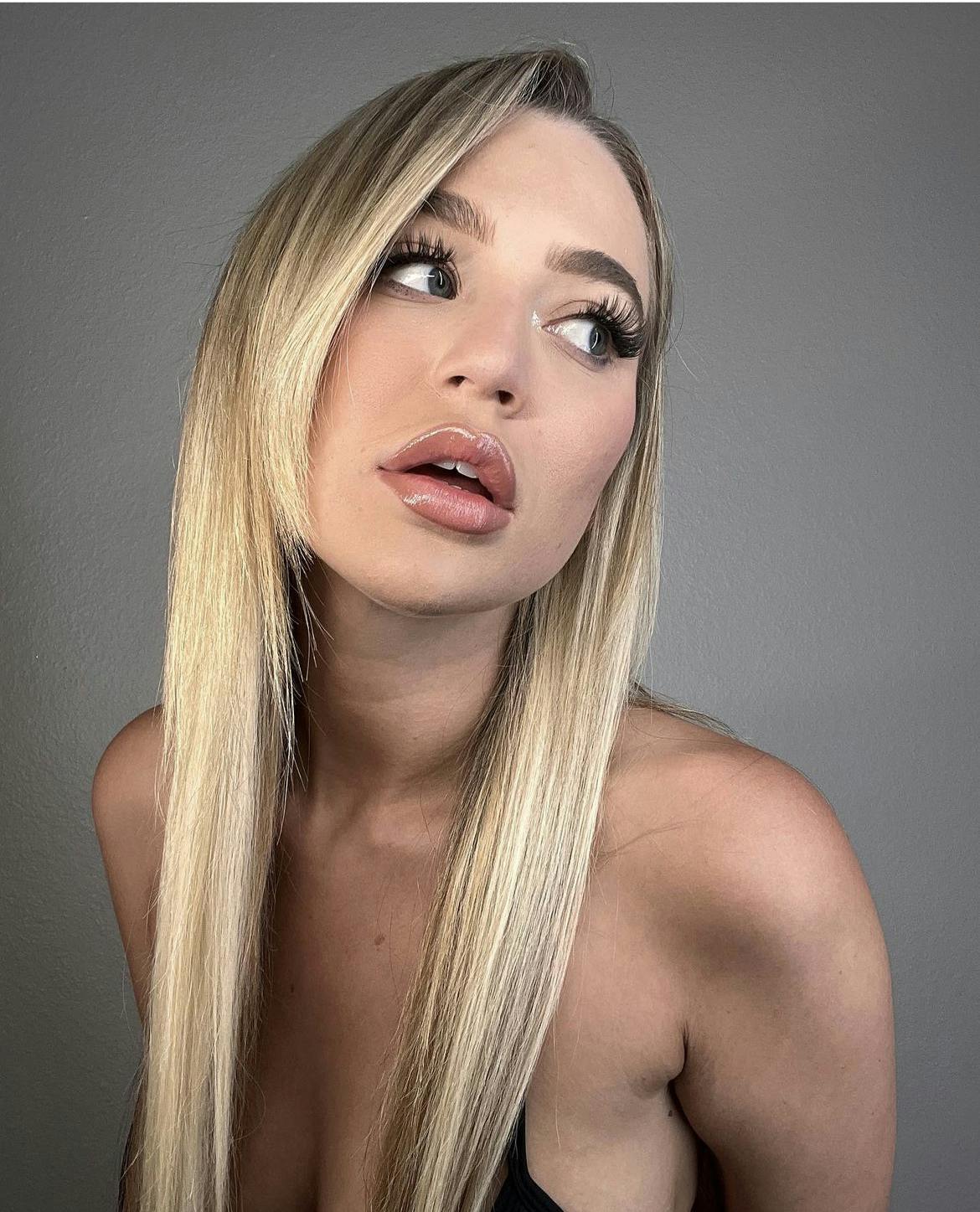 Blake Blossom
There's a place for Blossom in mainstream entertainment. We're just not sure where it is. A cast member of a reality series? A talk show or game show host? A guide on a travel, food, or entertainment channel? The possibilities are endless. What's certain is that Blossom is at her best when she's allowed to go off-script and simply be herself. That's why she's among the industry's elite performers in POV and VR scenes. Quick-witted and downright hilarious, Blossom is skilled at talking to the camera and reeling in the viewer. Her 2023 AVN award for Best Actress—Featurette came in a scene that was mostly ab-libbed. She's great on her toes. Without a hint of being fake, Blossom makes whoever she's speaking with feel like the most important person in the room. That would play well in Hollywood.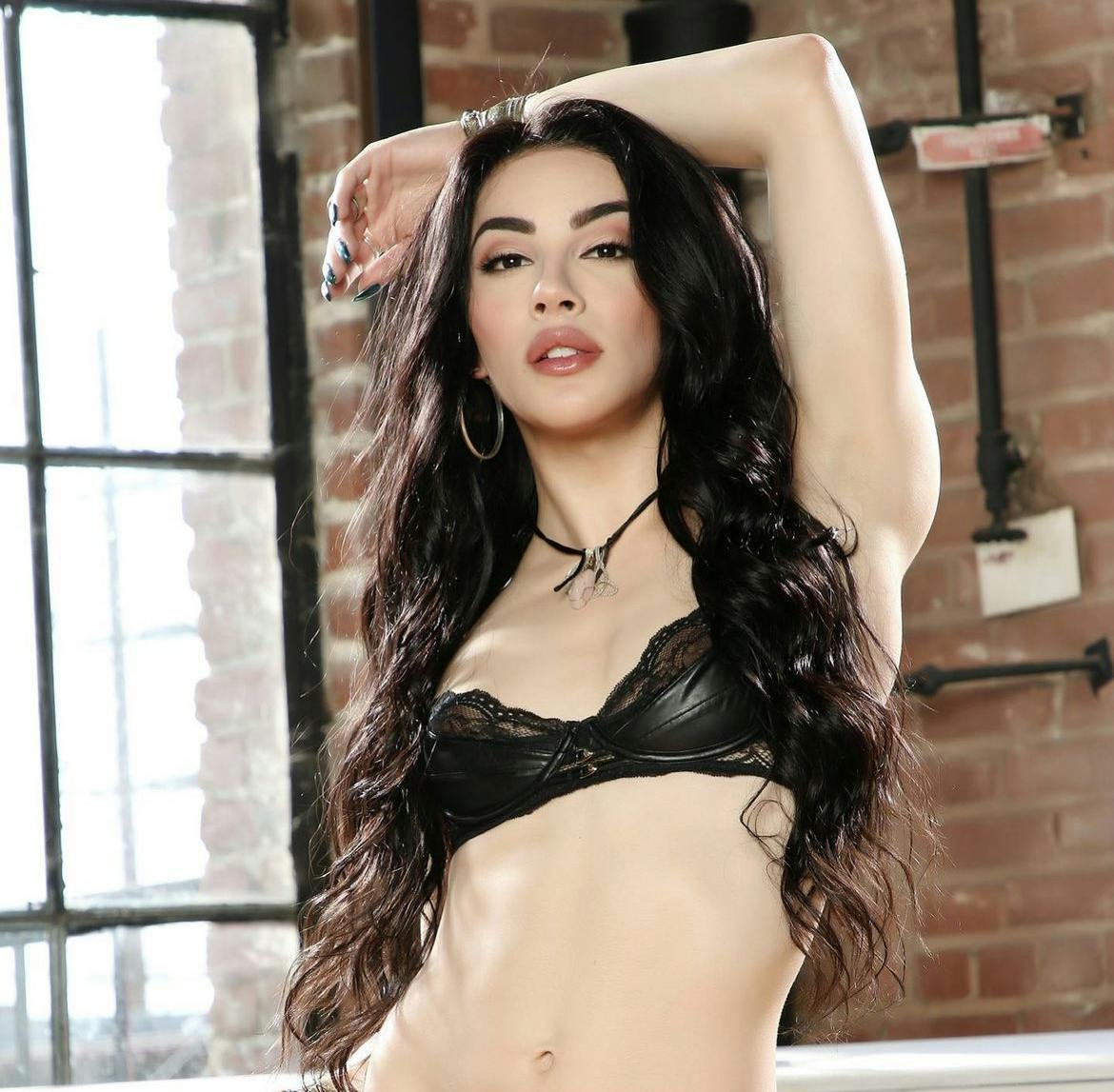 Ariel Demure
The recent co-Trans Performer of the Year Winner at the TEAs, Demure has an unmistakable presence. She has the "it" factor that would grab the attention of any talent scout she comes across. Demure's radiance and glow has been magnified multiple times in interviews with PornCrush, each of which is among the most-trafficked video snippets on our Twitter feed. Articulate and deep—with a mix of humor—Demure is captivating when she speaks. When it comes to acting, she is without question the top trans entertainer in porn. She won the 2023 AVN Award for Best Thespian/Trans X for her memorable performance in Adult Time's "Under Her Wing," which was one of many trophy-worthy efforts in Demure's portfolio. The former hairdresser, cosmetologist, and high school prom queen is incapable of taking a poor picture, which makes her a favorite of photographers on any red carpet.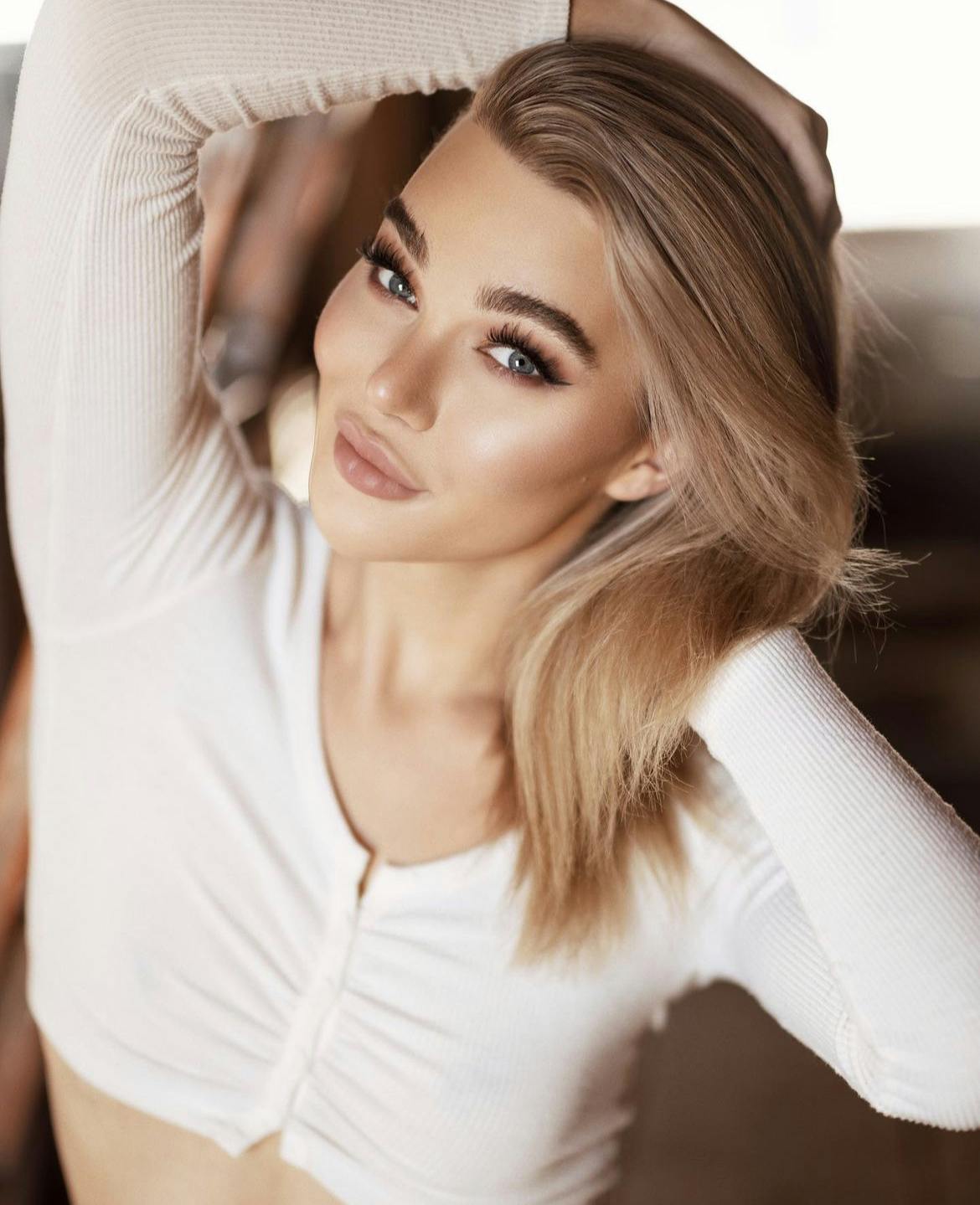 Emma Rose
No trans performer in history has experienced the wave of mainstream attention and popularity currently being enjoyed by Rose. While that's certainly a testament to the increased nationwide acceptance of trans people, it's also happening because, well … Rose deserves it. A Florida native with a marketing degree, Rose has shined during numerous appearances on podcasts during the wake of her award wins. Her victory speech at the AVN Awards in January was the best of the entire ceremony, prompting multiple agents who have never represented trans performers to reach out with contract offers. Rose is always on point with her fashion and has even hired a marketing assistant to help manage the increasing requests for her time. Rose isn't as polished of an actress as Demure, at least not yet. But she carries herself with the elegance and confidence of a mainstream star, which is fitting because that's what Rose is becoming.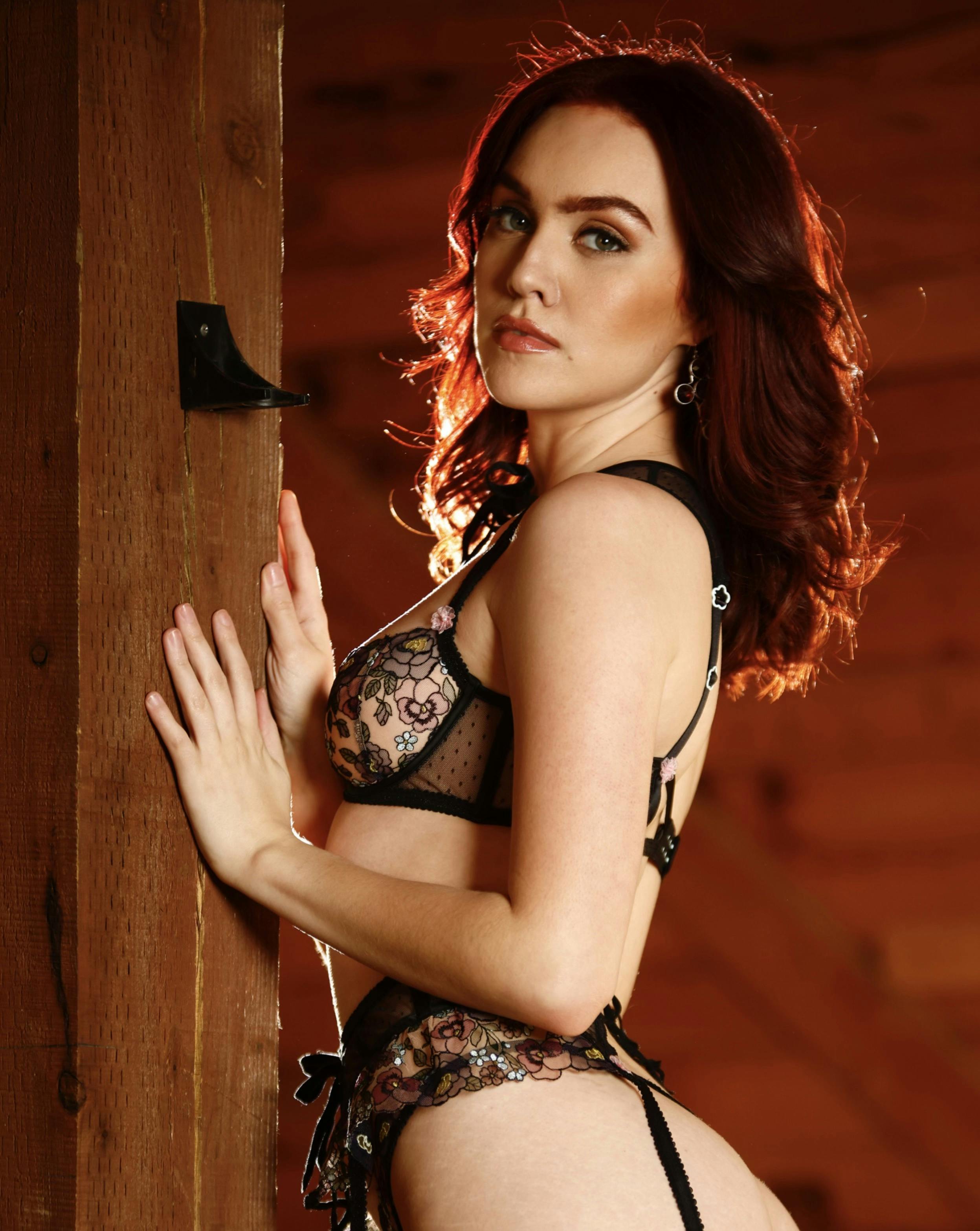 Freya Parker
"I was not allowed to be in the drama class in high school," Parker says. "Those kids did not like me and did not want me there." That's probably because they were jealous. In less than two years, Parker has established herself as one of the elite actresses in the business. Her performance in Wicked's "Duplicity" earned her an AVN nomination for Best Leading Actor-Female in January, and she's continued to shine in countless vignettes and features by Hall of Fame director Mike Quasar. A 2022 Best New Starlet nominee who excels in girl-girl scenes, Parker's gifts are even more apparent on social media. She's an absolute must-follow on Twitter and Instagram. Whether she's unboxing gifts in the days leading up to her birthday, dancing to Depeche Mode, recording her hilarious conversations with Quasar during car rides, or answering "Ask me Anything" questions from fans, Parker's wit and sarcasm is laugh-out-loud funny. And she enhances her content with high-level editing and production. Sometimes it's difficult to believe that Parker just turned 22.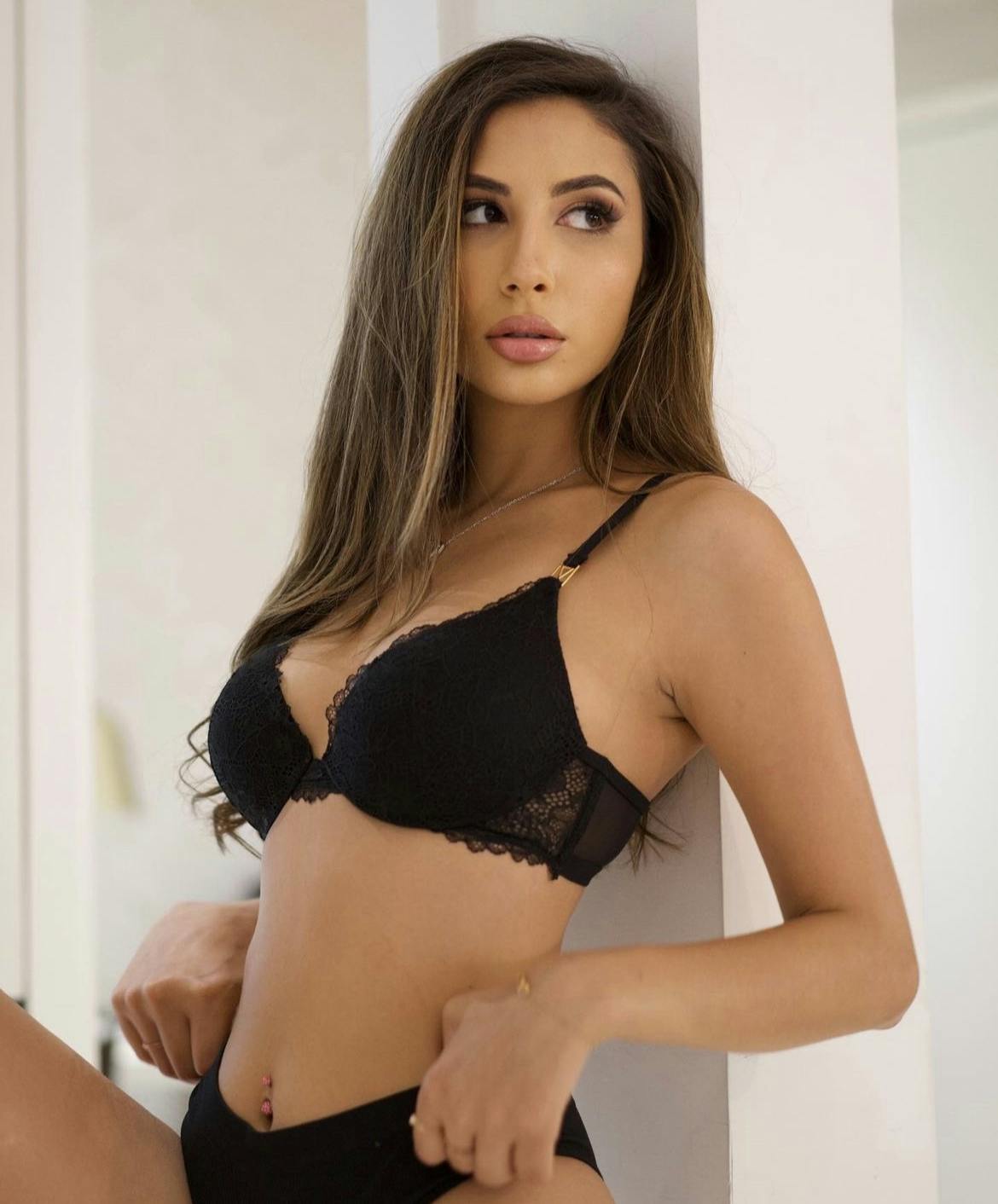 Gianna Dior
Beauty is subjective, and everyone has their favorites, but there is a large contingent of people—both inside and outside the industry—who believe Dior is the hottest girl in porn. Put her picture on the cover of Cosmopolitan or feature her in a Sports Illustrated swimsuit spread, and she'd become an instant mainstream celebrity. Frankly, it's surprising it hasn't happened already. Dior's value, however, extends far beyond her looks. She proved her mettle as an actress in Vixen Media Group's award-winning movie, Psychosexual. And Dior has come across as both articulate and charming in various podcasts and red-carpet interviews. She's hardly shy or insecure. Having already claimed AVN trophies for Female Performer of the Year (2022) and Best New Starlet (2020)—not to mention eight sex-scene awards in the last three years—it will be interesting to observe what career path Dior chooses next.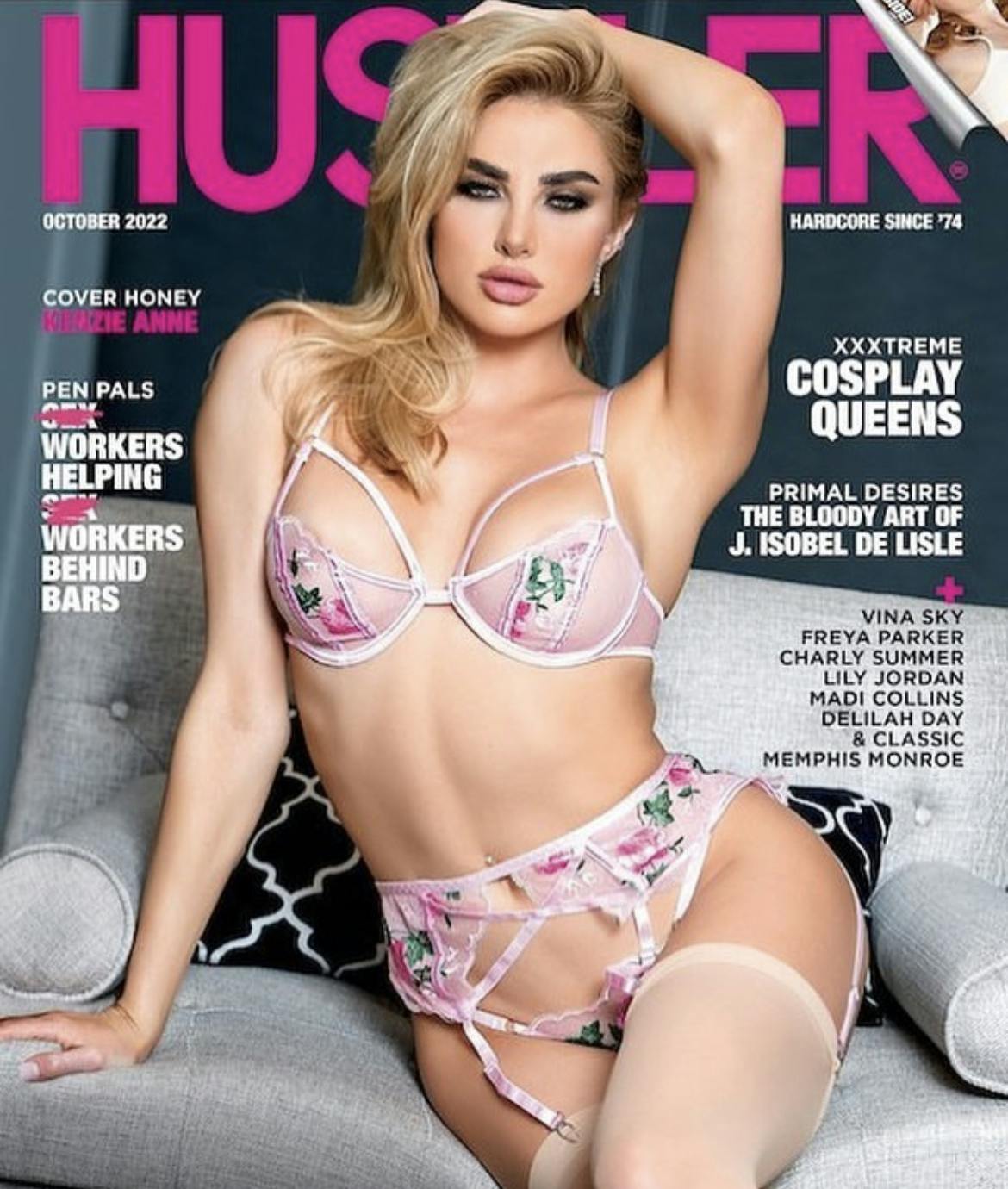 Kenzie Anne
She may be retired from studio work, but Anne is still extremely active on OnlyFans and brought a much-needed sense of "mainstream flair" to the industry during her two-year run. Anne thrived as a supermodel before pivoting to adult work in 2021, and no one would be surprised if she returned to her former career. She's appeared on billboards, been featured in fashion magazines, is routinely requested for public appearances (such as Hustler store openings), and is used in ad campaigns. Yes, she's hotter than donut grease. But much like Dior, Anne's appeal extends far beyond a pretty face and jaw-dropping body. She's proven to be a standout actress—check her out in Pure Taboo's "Serial Breeder"—and she lights up social events with her energy. Anne carries herself with a confidence and swagger that Hollywood execs would love.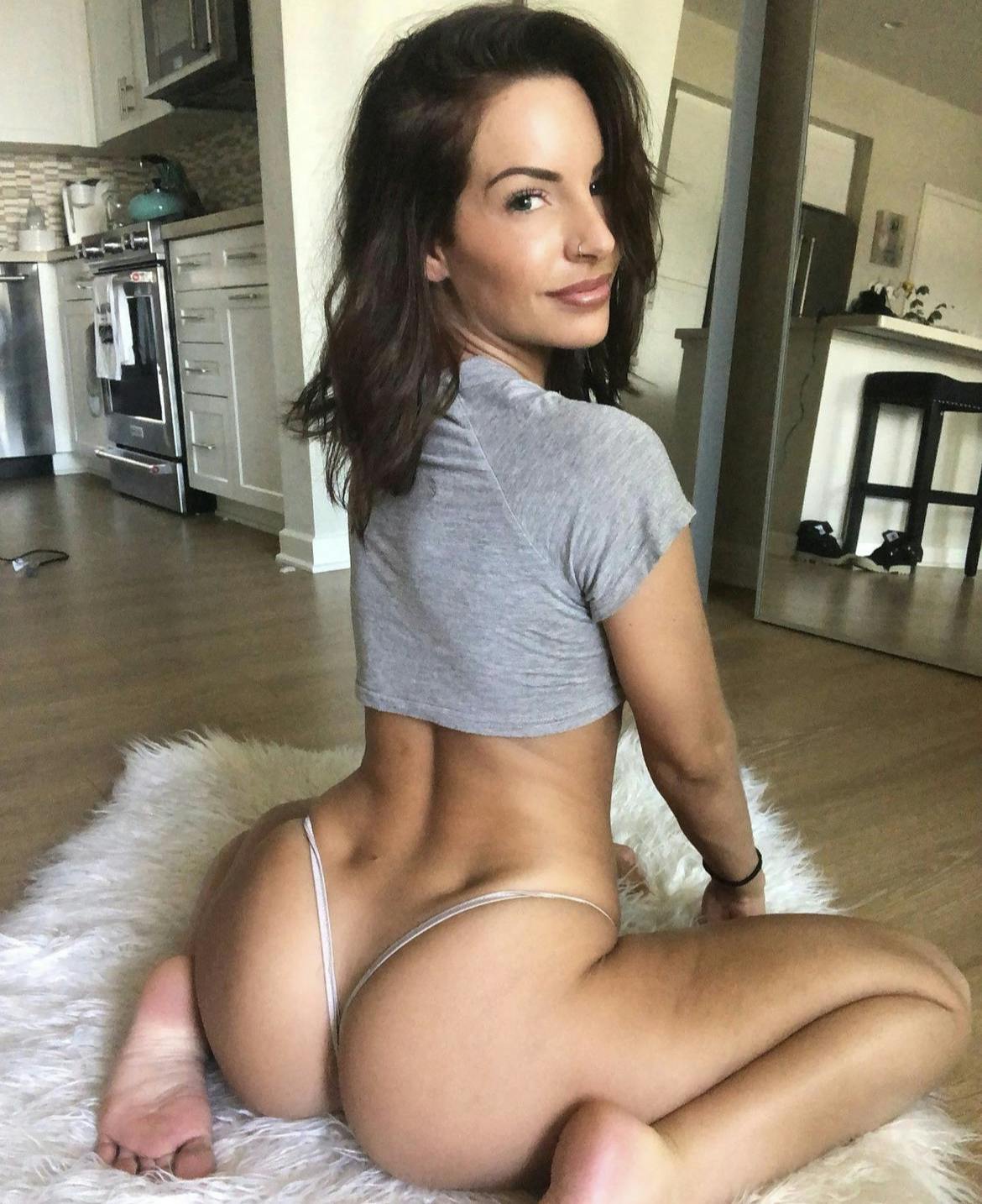 Kimmy Granger
A veteran of nearly 500 scenes, Granger was the inspiration for this list. We at PornCrush have long believed that Granger has a magnetic, star-like quality that could make her wildly successful away from porn—if only she could come in contact with the right people. Granger is the funniest person we've come across in the industry. Although she's been relatively silent in recent months, her Instagram stories—particularly her "Ask Me Anything" segments—are appointment viewing right along with her posts. Who else remembers the way Granger sexualized brushing her teeth a few years ago? Pure gold. It's no wonder she has more than a million followers. Granger's wit and sarcasm play well on Twitter, too. While some performers steer clear of posting their personal issues on social media, Granger is an open book. Whether she's lamenting a failed relationship, arguing with a friend, caring for a sick pet, celebrating the purchase of a new home, or crushing a burrito, Granger shares all. It endears her to fans and makes her incredibly relatable and likable. We can't get enough and are holding out hope that one day Granger will be "discovered" by someone outside of the industry. She's a treasure.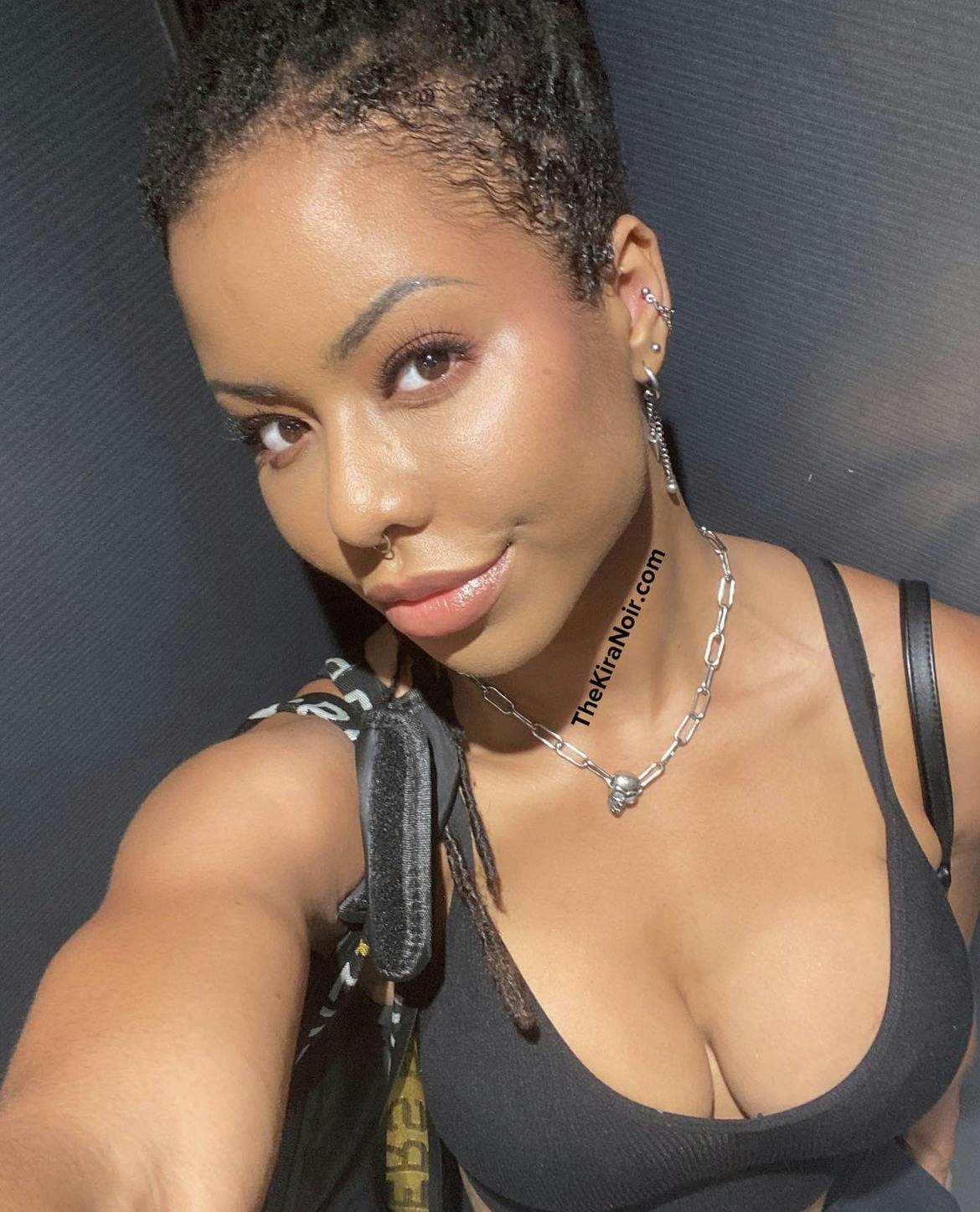 Kira Noir
The rousing ovation Noir received when she was named AVN's 2023 Female Performer of the Year says everything you need to know about the popularity of the eight-year industry veteran. Noir's colleagues are smitten with her, and we're confident Hollywood execs would be, too. Noir has been named Best Supporting Actress for the past three years, so her acting ability isn't in question. She also did an outstanding job hosting the 2021 AVN Awards, which was particularly challenging because it was a virtual show. Noir's energy and upbeat vibes radiated through the screen.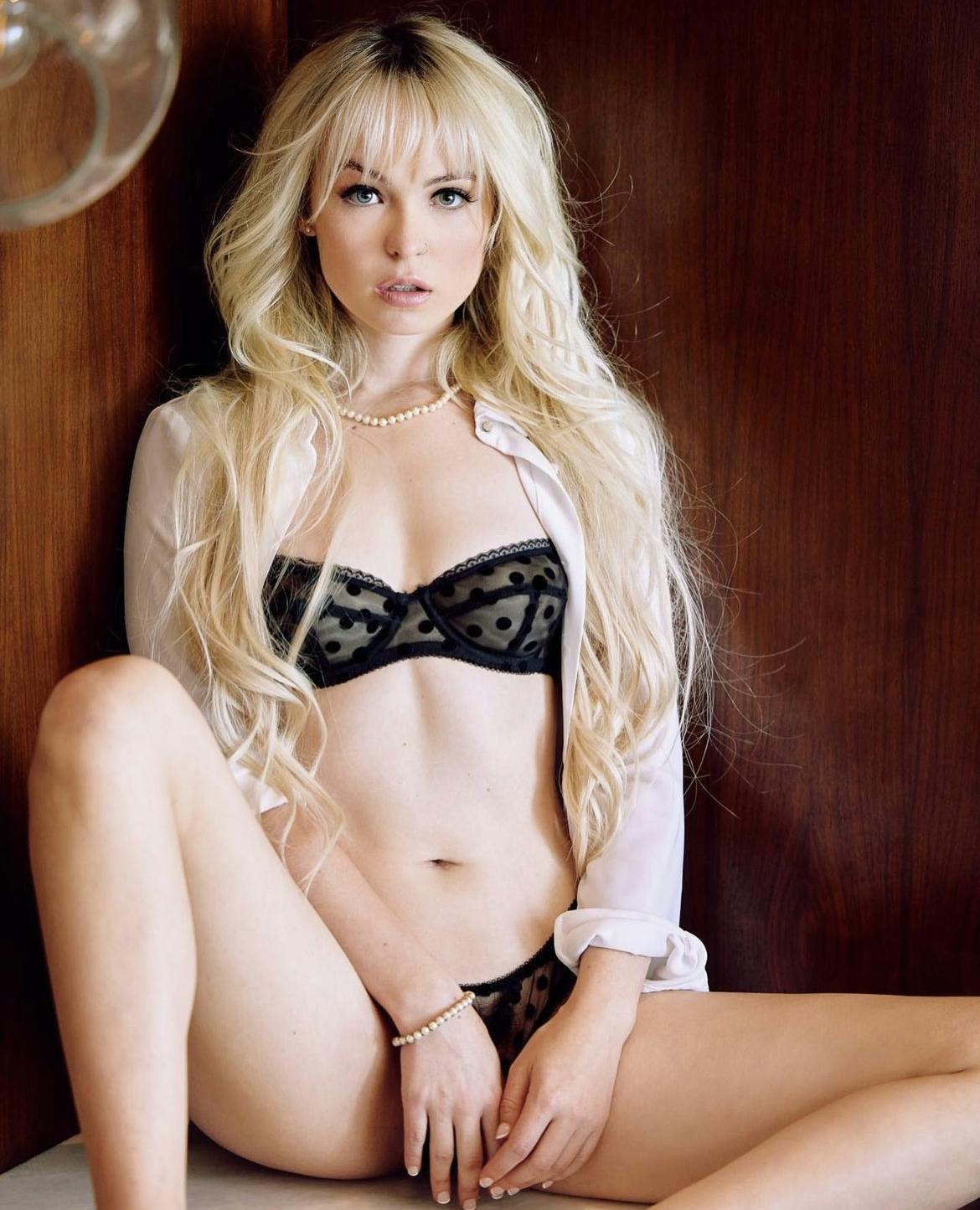 Lilly Bell
Acting opportunities have come in droves during the past year for Bell, whose roles in 2022 included a psycho killer, a skater chick, an adulteress, and an entitled heiress. The current year looks even more promising, as Bell has already landed lead roles in two features by Dorcel, and more are sure to come. At 27, Bell has the maturity level and vision that is often lacking from younger performers. She sees the bigger picture and plans beyond the movie or scene. She studies all aspects of the industry and could easily end up as a director or studio head one day. That is if Hollywood doesn't discover her first.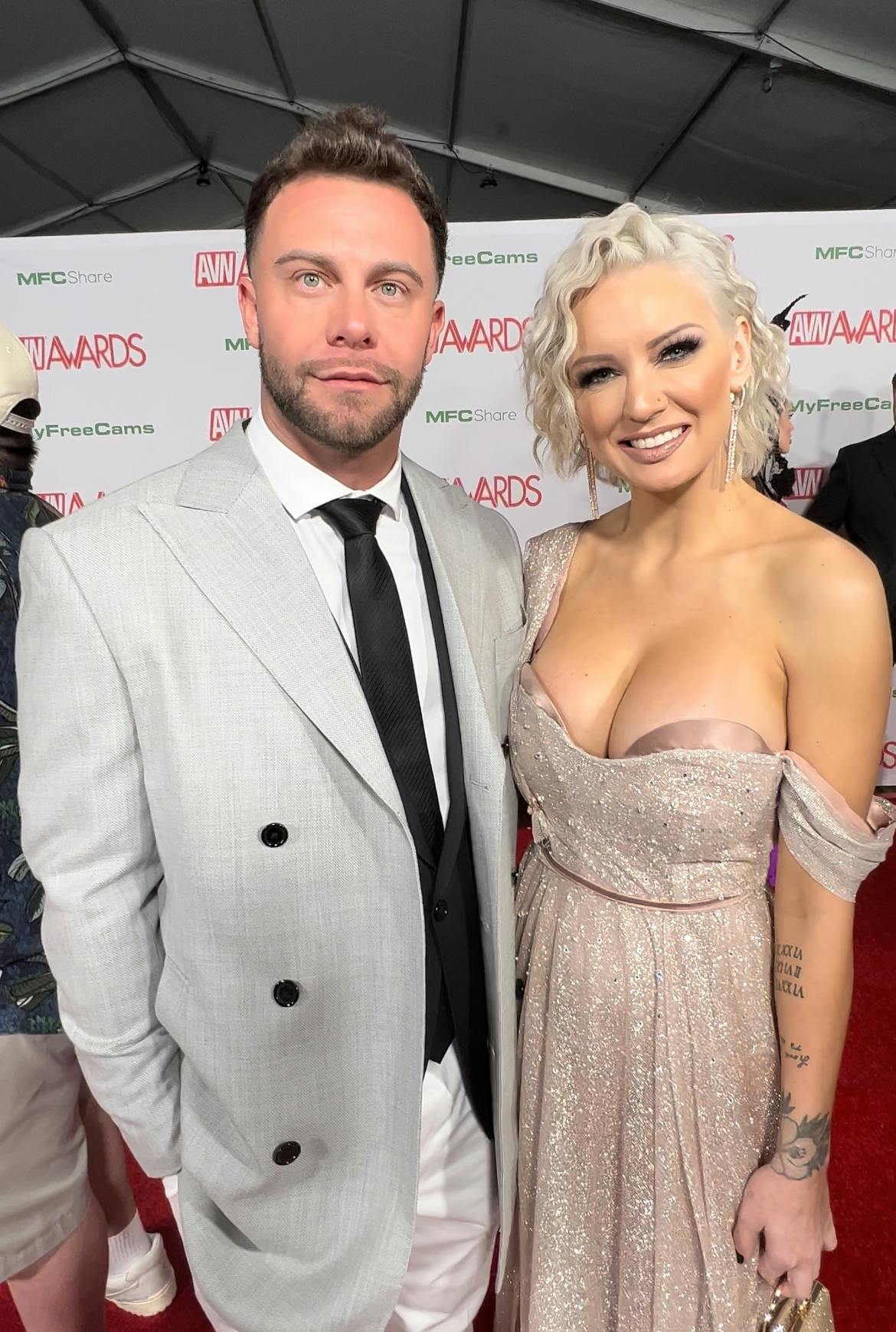 Seth Gamble & Kenzie Taylor
Porn's Power Couple continues to thrive in virtually every aspect of the industry. Taylor's podcast, "The Sauce," is generating more and more buzz, and in February, she officially launched her lube brand, Feelz. Taylor is also a two-time nominee for Best Leading Actress and has more than 600 scene credits on her resume. Gamble recently captured AVN's Male Performer of the Year award for the first time in his 17-year career and also claimed his fourth Best Leading Actor trophy. Gamble either directed or starred in seven of the 10 films that were nominated for Grand Reel. His work ethic is unparalleled.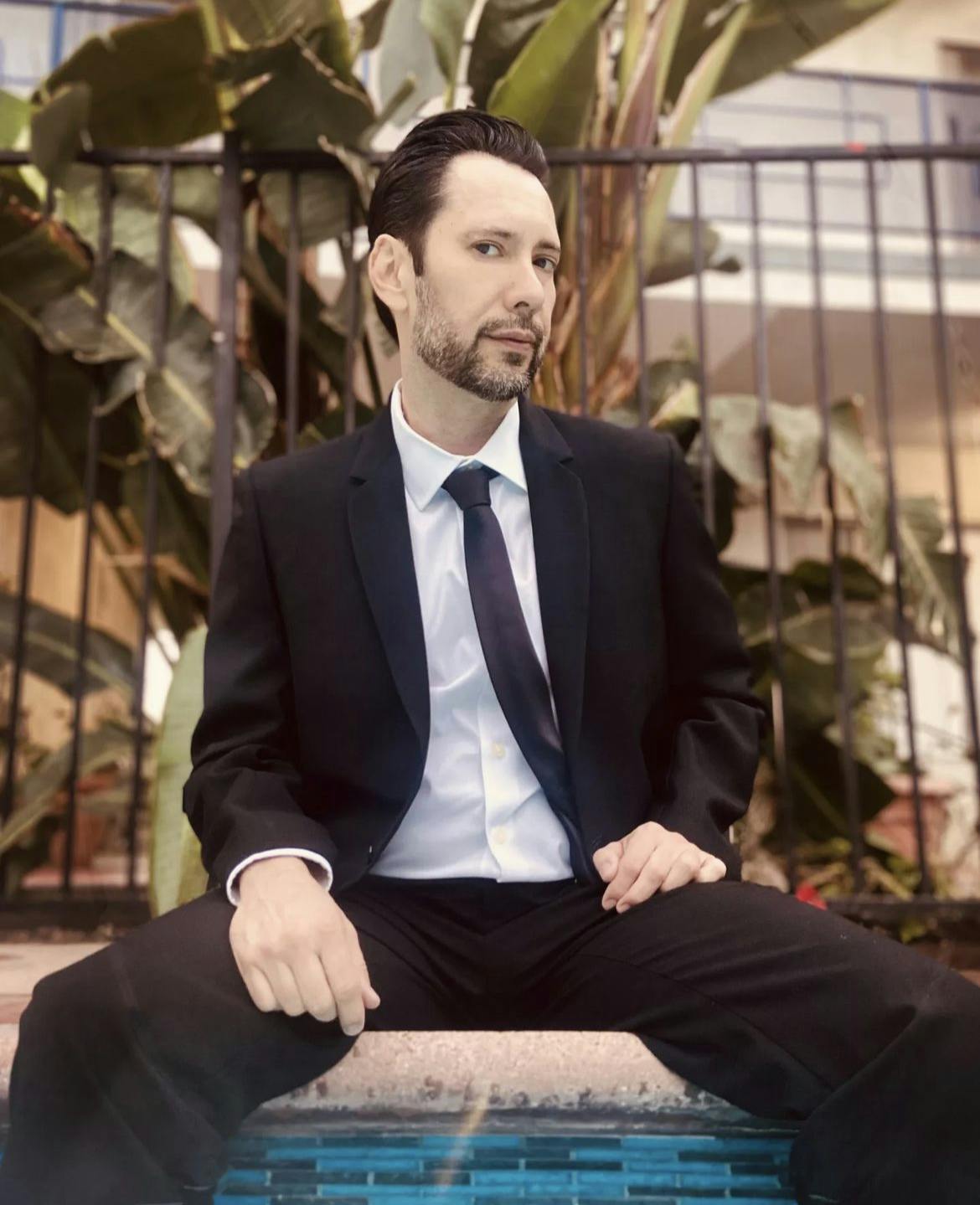 Tommy Pistol
A card-carrying member of the Screen Actors Guild, Pistol is arguably the most Hollywood-ready actor—male or female—in porn. Recently, his best roles have included Casey Kisses' deadbeat, felonious biker-dad in "Casey: A True Story," a conflicted priest in "Under the Veil," and a violent, drunken, out-of-shape father in "Grinders." Pistol has claimed nine AVN acting awards during his Hall of Fame career. That includes four in 2022 when he also won Male Performer of the Year for the first time. The grind paid off for Pistol last fall, when he scored the lead role in "On the Edge," a mainstream psychosexual thriller directed by the Soska sisters. Before entering the adult industry, Pistol spent 10 years in Queens, New York as a stage actor with a sketch comedy group.
Others on the cusp
Anna Claire Clouds - One of the industry's most-prolific performers in the past two years—and for good reason. Excels in every type of acting role and is lauded for her professionalism.
April Olsen - Amazing—almost jarring—energy that draws people in. Arguably the best interview in porn. Don't believe us? Check out her "57 Questions" segment from Bang!
Armani Black - Second-year talent has excelled in featurettes—loved her sass in Tushy's "Designer vs. Designer"—and is now ready to take it to the next level. Extremely professional and driven.
Charlotte Sins - Might be the most underrated and under-appreciated performer in porn. Has flourished in dialogue-driven roles and is deserving of a lead spot in a feature.
Coco Lovelock - Coming into her own as an actress. One director refers to her as "One Take" because of her ability to nail a segment on the first try. Was the standout in Deeper's "Fuckhole" without uttering a word.
Emma Hix - Could make a living as a mainstream solo/glam/swimsuit/fashion/lingerie model. Her still photos are absolute fire.
Kasey Kei - She's right up there with Demure in the "Best Trans Actress in Porn" conversation. Her performance alongside Aiden Ashley in Transfixed's "Off the Record" was award worthy.
Kenna James - The only person not named Maitland Ward in the last four years to win Best Leading Actor-Female at the AVN Awards. Checks all the boxes as a performer.
Kylie Rocket - Stole the show during pre-recorded skits at the AVN Awards and also while presenting on stage. Her energy that night caught the attention of Adam & Eve director Will Ryder, who cast her as the lead in his latest feature, "Love, Sex and Hollywood"
Maya Woulfe - One of the most sought-after actresses in the industry. Thrived as the lead in AVN's Grand-Reel-winning feature "Grinders." Also a damn good go-go dancer.
September Reign - Hard work pays off. Best Leading Actress nominee for Love, Sex and Music (2023) is picking up steam. And rightfully so.